How Much Does Solar Cost In Seattle?
The state of Washington is on a mission to become energy efficient.
Many residents, including those living in and around Seattle, would love to utilize solar energy to help the planet and save on monthly electricity bills.
These desires are often not pursued due to the fear of wasting money on equipment that won't give you the amount of energy you need to replace even 20% of your daily electricity.
You also need to file the correct paperwork before you can receive solar-related tax breaks, deductibles, and more. 
But the fact is, setting up your solar energy system is easier and more affordable than ever.
Thanks to our team at MAD Energy NW you can create a durable, effective solar power system for your business and home.
Mad Energy NW is MUCH More Affordable
Not only is MAD Energy NW an award-winning leader in the Solar industry here in Seattle, but we are also the most affordable option in the state.
Now, you're probably questioning that. 
Let us show you why choosing MAD Energy NW's team to create and install your new solar setup will save you time, money, and trouble.

Mike put a couple of outlets in our deck ceiling for a heater and a string of patio lights. He explained everything he was doing in layman's terms, and suggested moving a light switch inside so our existing deck lights and patio light switch would be in the same spot. We would never have thought of it, but much more convenient! He was nothing but professional and pleasant throughout the process. Highly recommend him!

I've worked with Mike for many years and have always seen the quality of his craft be nothing short of pure excellence. He's a treasure trove of electrical knowledge and truly a skilled artisan, I would not hesitate to recommend him as not only an electrician but also a stand up, honest man.

These guys are so good! Hire them! They're very communicative, professional, old-school polite in office and in home. There was no question when they'd show + cleaned up after themselves. Was a job well done on 2 ceiling fans, a floor outlet and a ceiling fixture.

Wow!!! From the time I called (talked to Hailey) to having the owner/electrician come fix some can lights I received excellent service. THANK You!!

Mike is the best electrician I've had worked with. He explained the process, cost and time accurately. Most importantly respectful and trustworthy. A+ class experience. I would recommend for anyone that needs a dependable and trustworthy contractor for any job size. Thank you again for your wonderful work!

Mike, Dixon and Frank we're very easy to work with. Communication was always top notch. Project started and finished on time. Plus the passion for their work really comes through.

The owner and Master Electrician of MAD Energy NW, Mike Dalton, is now our go to guy for all things electrical and also for general contracting. He came to our newly purchased but dated home and helped us design a lighting set up that worked well for us and updated our 1970's condo electrical to current standards. His work is beautiful and he is both professional and efficient. He was willing to work with me to get every part of the job right the first time and walked me through each step of the process, answering any questions I had along the way. I wish every contractor out there was like Mike; his attention to detail sets him apart. I am so glad we hired him and we will both used him again in the future and recommend him to all our friends! Give yourself an easy remodel, call him.

I had a bad experience with an electrical contractor so I reached out to Mad Energy NW to fix all the errors from the other guy. Mad Energy NW is so professional, they quickly identified the errors and remedied them. I was very frustrated with the other guys and just needed the job done with the minimum of stress possible. They charged less then the first guy, was easier to work with and the work was so professional when he was done. Organized conduit and properly labeled panels and switches. 1000% better. Don't make the mistake I did, just hire these guys first.

They're very communicative, professional, old-school polite in office and in home. There was no question when they'd show + cleaned up after themselves. Was a job well done on 2 ceiling fans, a floor outlet and a ceiling fixture.

I bought a home with a number of electrical issues and Mike was able to quickly solve each issue so I could move into a safe home. Mike was easy to work with, I was impressed with his wide electrical knowledge, and I will call him the next time I have any electrical needs. Thank you MAD Energy NW!

I thought most contractors were like Mad Energy Northwest but that's not the case. I recently had a different contractor work on my house from tree damage I had no idea when they were coming and still don't know when they're going to come back and finish the work and messy. It's great to know when your contractor is coming, what work is being done and a clean workspace which is what is what I received from Mad Energy NW.

Our kitchen lights and bathroom outlets just randomly stopped working after being in our house for a year. I reached out to MAD Energy NW after seeing a Facebook post about them. Hailey responded within hours to see when we could have Mike come out and gave us a quote for what to expect. They were able to come out within one business day. Mike was on time and really friendly. He was great with the dog, explained everything he was doing, and upgraded our stuff where he could. He was so understanding and careful with our belongings and kept everything clean. I would recommend Mike to anyone who needs electric work and wants to support an amazing local business!

I was referred to MAD Energy NW through a colleague of mine who hired Mike (the owner) to do some electrical work on an investment property of his. After looking up and verifying his license with the county to be active and free from violation I gave him a call to pick his brain and get a second opinion estimate. Mike was able to quickly and concisely explain the work to be completed in such a way so that anyone could easily understand it's complexity. He offered two options that would bring the electrical up to code giving me the choice of how to proceed and I really appreciate that. I didnt feel like I was being sold. He showed up early and stayed until all my questions were answered leaving me with peace of mind. Very glad to have finally found an electrician I can trust. Mike is a Master Electrician and a perfectionist in his trade, he was also polite and courteous. It has been my experience in dealing with home remodels with all types of tradesmen and general contractors that there is an overwhelming level of arrogance and bravado that one has to navigate through. You won't experience that when you choose to do business with the professionals at MAD Energy NW. Thank you Mike for all your help! You've definitely earned my business!

Mike did such an amazing job upgrading my electrical panel that we had him come back to install can lighting and remove some old wiring in the attic. He also has a great work ethic and attitude.

Highly recommend MAD Energy. Mike did great work and explained everything in a way I could understand. We will definitely be using him again. Thank you for your great work!

I would recommend Mike as an electrician to my friends, because I know the quality of work he does, he treats his installations as it would be his personal home projects. No need to say more!

Mike put a couple of outlets in our deck ceiling for a heater and a string of patio lights. He explained everything he was doing in layman's terms, and suggested moving a light switch inside so our existing deck lights and patio light switch would be in the same spot. We would never have thought of it, but much more convenient! He was nothing but professional and pleasant throughout the process. Highly recommend him!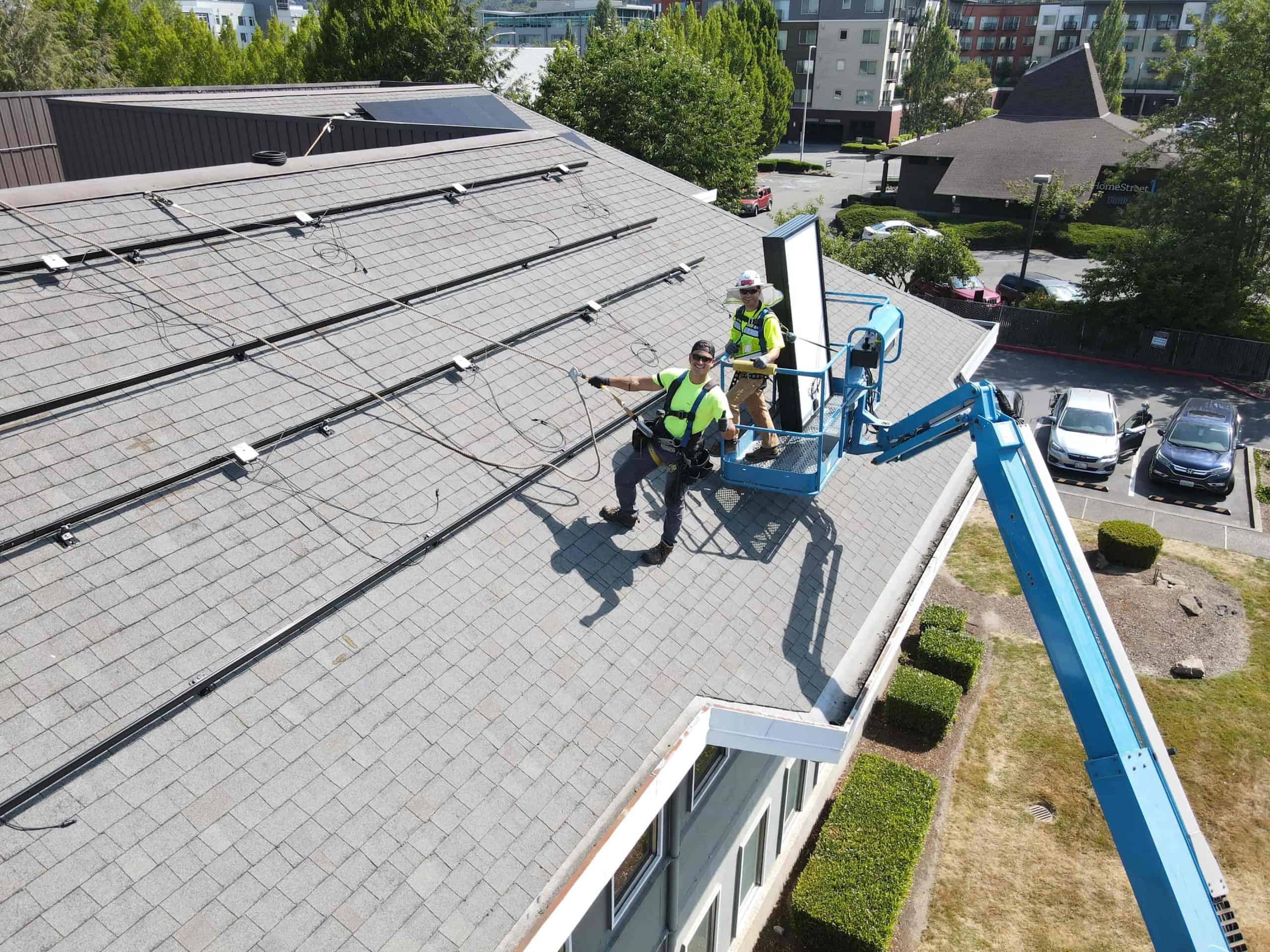 Solar installation can be inconvenient if the solar company doesn't know what they're doing. 
Imagine hiring a company like ours to do a full rewire on your house and solar panel installation. You would be looking forward to generating your own electricity. You may even want to generate excess electricity that flows back into the city's power grid so you have even lower energy bills in the future.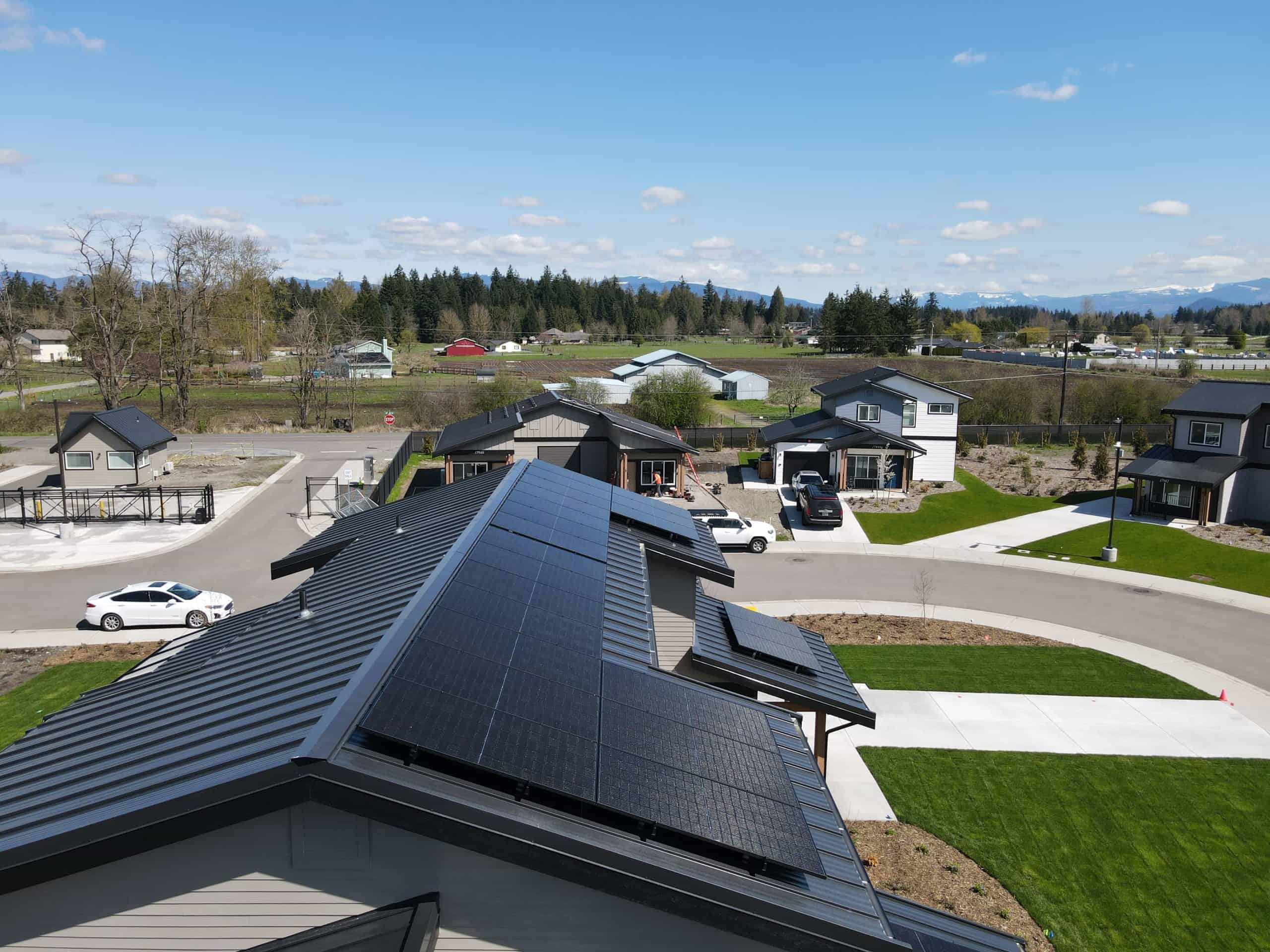 At first glance, customers might be tempted to think our solar panels and accompanying equipment are expensive.
Unfortunately, all solar equipment has a fairly high price tag, but we've solved this problem.
How?
By working directly with the nation's best solar equipment manufacturers. 
Now imagine the team showing up and ripping holes in the walls, taking up large sections of your home, and taking several months to finish the project.
That doesn't sound like a dream solar setup, that sounds like a nightmare. 
We never want our customers to feel like they have lost the use of their home or business. That's why our design team works with one of our residential electricians and solar experts to create a system design and installation plan.
This means our crew arrives on your property knowing exactly what they need to do and how long it should take.
What would normally take weeks for other solar companies can be accomplished in a few days thanks to this technique.
If something unexpected does happen, our team has decades of experience working with wiring and electric equipment. No matter how unusual the problem is, our team will be able to handle it.
Because the job gets done quickly and is done correctly, you won't be spending thousands of dollars on unnecessary labor.
Businesses and homeowners alike can be negatively impacted by uninsured solar companies working on their property.
What if one of our crew members accidentally drives over your grumpy neighbor's flower bed and she tries to sue you? Or worse, what if someone gets hurt on the job site?
Whether it's flowers or broken bones, you will never be financially responsible. Each team member is licensed, insured and takes every safety precaution possible.
This doesn't only apply to our solar panels. We only use the highest quality equipment. It doesn't matter if it's wires, solar panels, backup batteries, EV car charging stations, or even the racks and mounts. 
Now you won't be spending hundreds of dollars a year on maintenance. You also won't need to worry about your equipment getting damaged by Washington winters. 
We'll also install energy monitoring software that allows you to pinpoint the best time of the day to gather solar energy. This information is not public and will be for your personal use. Now you'll have full control over your energy usage 
If you find there are hours of the day when you are using more electricity than you would like, you can use the solar energy saved in your backup batteries to balance out your power usage. 
As stated previously, our equipment is the best in the industry and very durable. But sometimes accidents happen and even the best equipment gets damaged.
Because of this, all of your new equipment comes with warranties. Our shortest warranty is 12 years, and our longest warranty is 30 years. 
That's 30 years of worry-free solar energy. 
Even our labor is covered under warranty. The 10-year workmanship warranty ensures that any mistake made by our team, no matter how small, won't cost you a dime.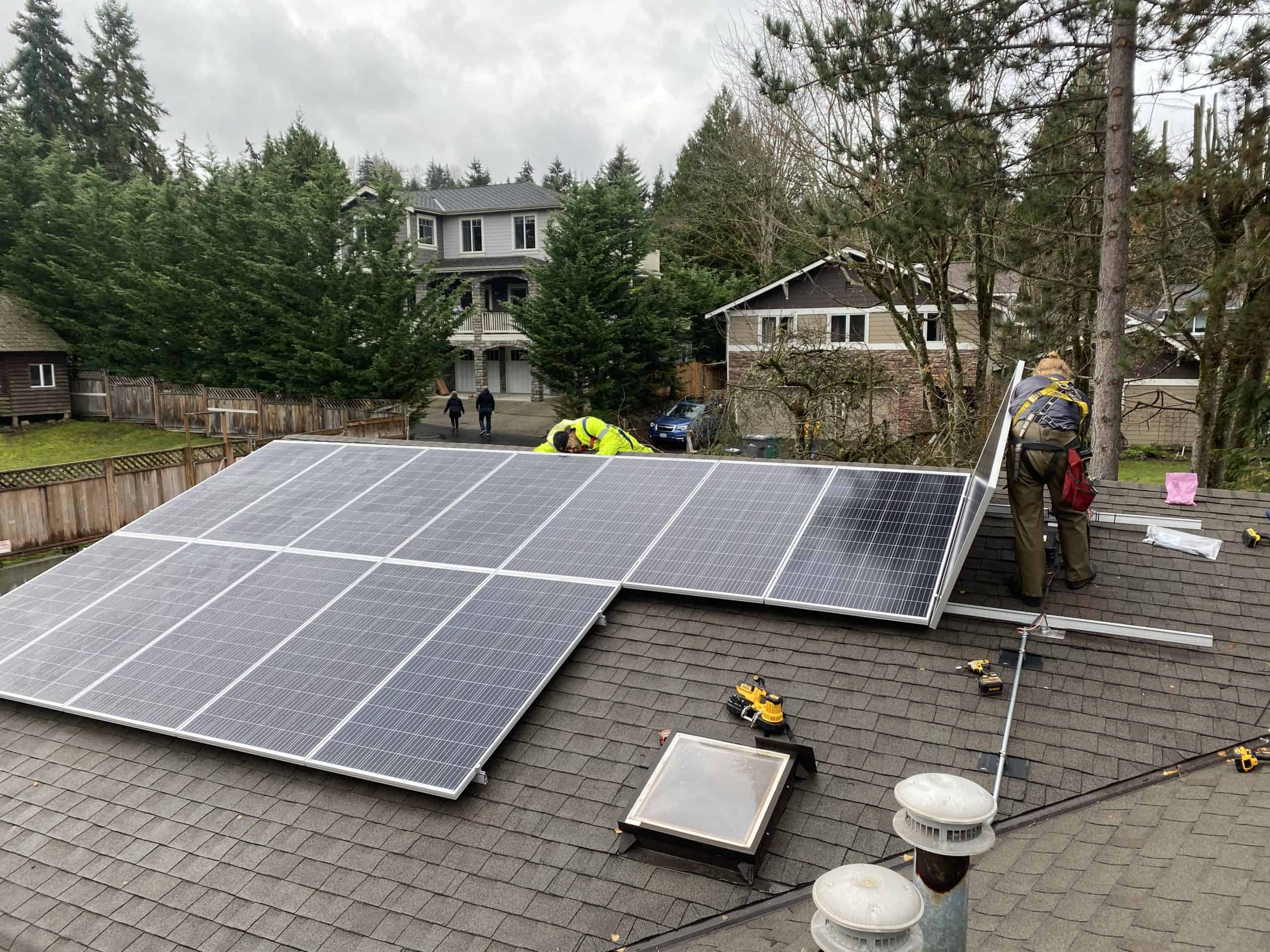 This is the most cost-effective application, which in turn provides the best return on your investment. Solar panels are more efficient than ever! Couple that with a 30% income tax credit, there's never been a better time to install solar panels on your home.
Rooftop solar is not your only option for panel placement, and sometimes is not the best option. If you have the space for it, a ground mount solar array offers the opportunity to install more solar than what may fit on your roof. In addition to being easier to clean, ground-mount solar will typically run more efficiently since the system operates under less heat creating less friction as the solar energy transfers to your home electrical system.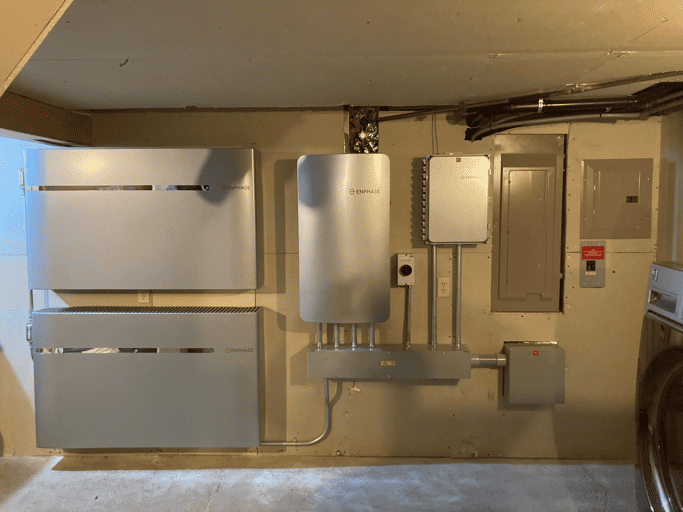 Considering a backup source for power during a power outage? Adding battery backup to your solar project is a great way to store energy for those stormy days, and eliminates the need to maintain a gas engine like a generator. These batteries run noise free and automatically transfer power when needed. And YES, these do also qualify for the 30% federal income tax credit!
We are the premier commercial, residential, and new construction solar company in Washington State.
Is Solar More Expensive For Seattle Businesses?
Businesses in and around Seattle are usually willing to use green energy and eco-friendly products. Unfortunately, these same businesses can't pursue these desires because it's too expensive.
MAD Energy NW understands that there needs to be a balance between the benefits of solar and staying within your budget. That's why we have a design team to customize every solar power system we install.
When you call us or fill out the online form to get a free quote we will give you the estimated total and then help you fit your project within your spending limits.
Sometimes you don't need an elaborate system to create large amounts of solar energy. It's more important that you have the right solar equipment installed correctly.
If your main concern is qualifying for tax breaks and other financial incentives, let us know so we can help you qualify. Our team knows the ins and outs of every solar-related incentive, regulation, and tax break. We can even help you with the paperwork you'll need to receive all your rebates and deductibles.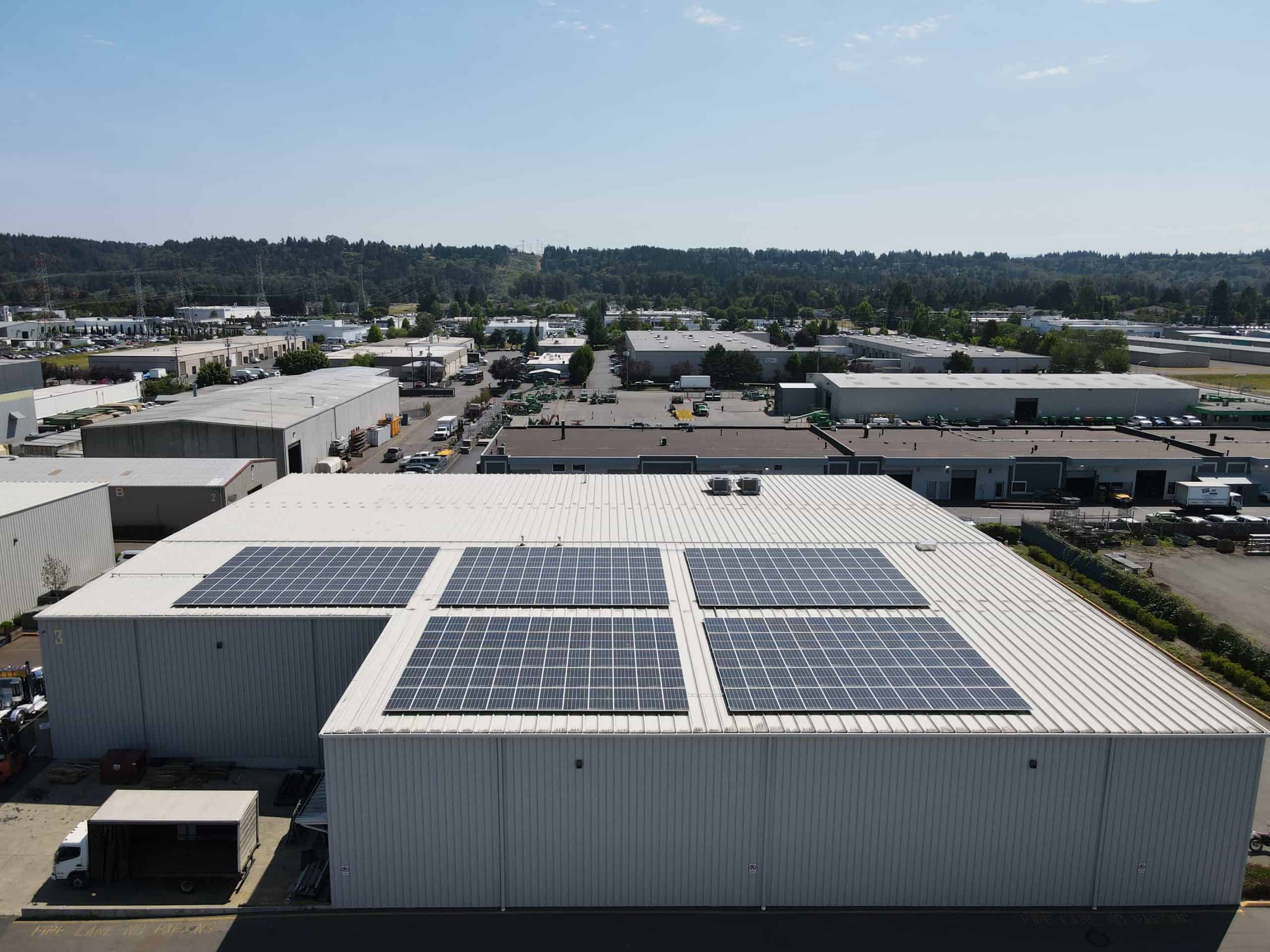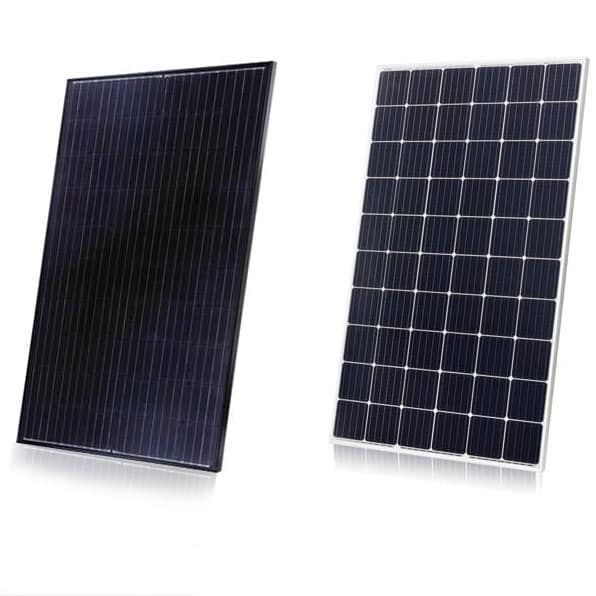 Solar panels, also known as modules within the industry, convert sunlight into electricity using the photovoltaic effect.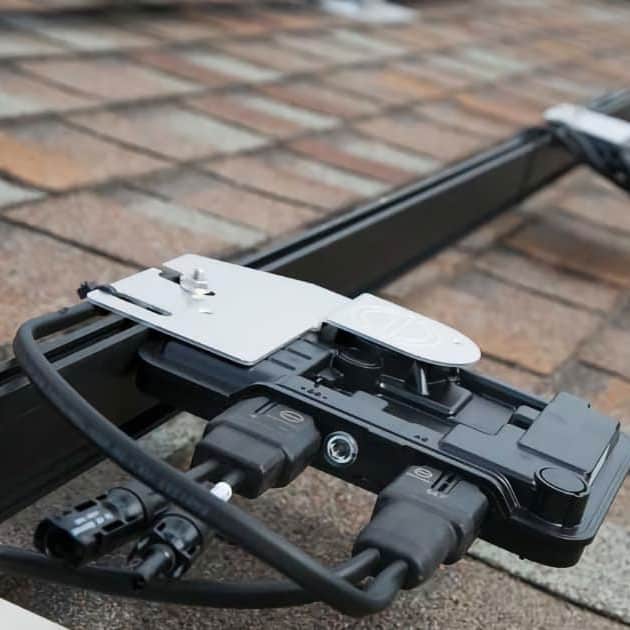 Solar Inverters convert the direct current power produced by the modules, into an alternating current to be used.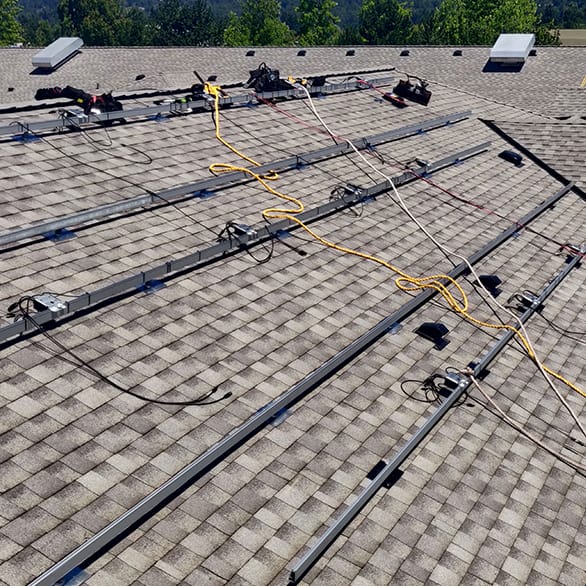 Solar racking is the mounting system that supports and secures the panels to the roof or ground structure.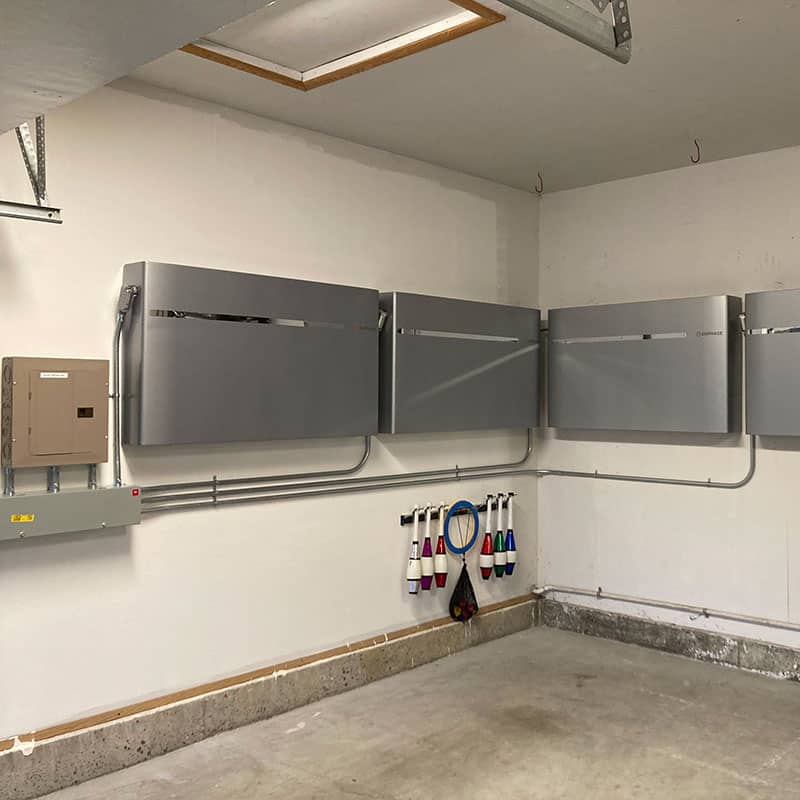 Solar Batteries are used to store electricity generated by the solar panels for those times when the utility power drops out.
Isn't Seattle Too Cloudy For Solar Equipment?
Seattle is famous for having cloudy weather, but that doesn't mean the sun never shines.
Remember that monitoring software we mentioned? You probably don't want to stand outside all day staring at the clouds to determine what hours will give you the most sunlight. That's why our monitoring software is there. It will track the amount of sun absorbed by your panels so that you can set up your system to absorb as much energy as possible. 
This is especially useful in the cold winter months when we have high electricity costs and cold, sunny days.
The Mad Energy Solar Warranty
Get A Quote To See Just How Affordable Solar Can Be
Still not convinced that one of our custom-built solar solutions can save you money?
Request a free quote today by calling us or filling out the online form
Even if you can't install a full system right now, you can get started with the basics.
Most people overestimate how elaborate their system needs to be before they'll see results. We can help you create a simple, affordable, and highly productive solar setup.
Call us today for more information and to talk with one of our local electricians.