Looking for Solar Companies in Seattle? Meet MAD Energy NW
Have you been researching reliable, cost-effective solar companies in Seattle?
MAD Energy NW is here to take care of all of your solar needs!
Solar panel installation.

Electrical panel replacement.

House rewiring.

EV car charging installation.
Call one of our team members today to get a free quote on your dream solar project.
Even if you can't do all of the solar renovations at once, you can get the ball rolling and make a plan to become energy-efficient within a few years.
Why MAD Energy NW is the Best Solar and Electrical Company in Seattle
At MAD Energy, we proudly stand out as the premier choice among solar companies in the Seattle area. Our confidence in this claim is rooted in our extensive years of experience and the numerous satisfied customers we've had the privilege of serving.
Anyone who works with solar panels is familiar with the ins and outs of electrical work.
But that isn't enough. One small mistake when installing or replacing equipment could cause serious danger to both you and our employees on the job site. Because of this, there is always a certified electrician working on your project.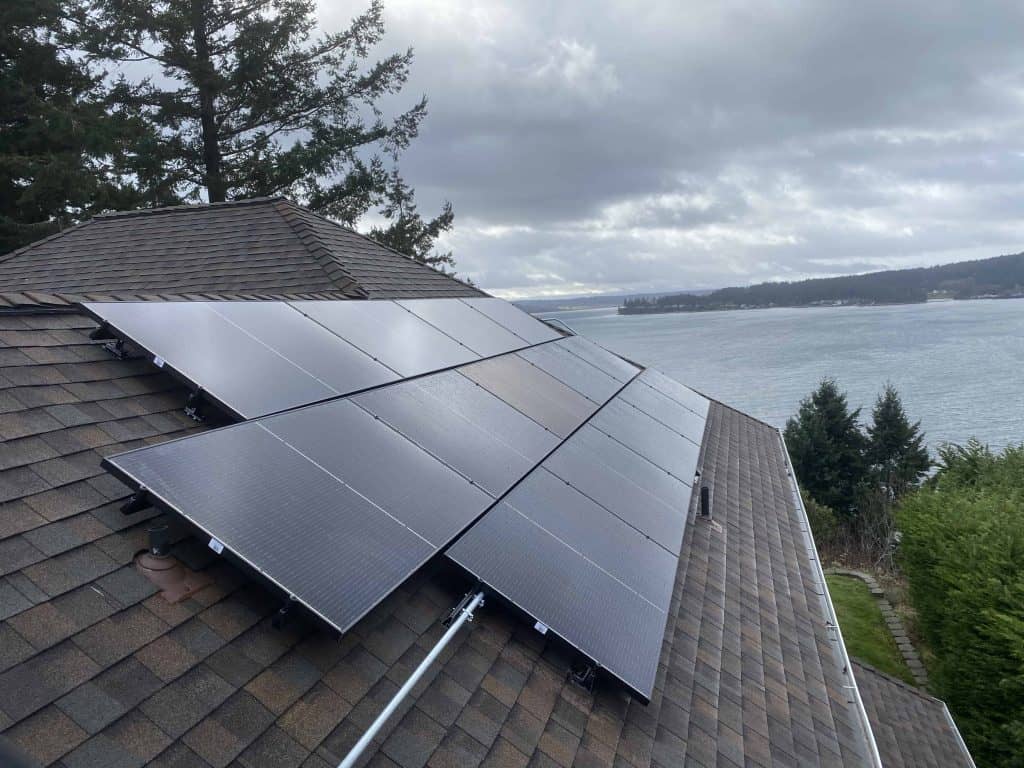 Whether you need a charging station for your electrical car, house rewiring, or a car charging station, your electrician will oversee all work being done inside and outside your building.
Not only will we optimize your Energy efficiency by providing the best quality service and products, but we also finish each project on time. This ensures you never pay for unnecessary labor.
Residential Solar for Seattle Homeowners
Meeting residential solar needs can be particularly challenging when residing in the suburbs of Seattle, Washington. The key to success lies in meticulous planning and a deep understanding of the unique constraints of our urban environment.
Our team of solar experts and designers takes a thorough approach by carefully reviewing your electrical usage patterns. We assess the optimal sizing of your solar system, strategically selecting the best roof spaces while factoring in potential shading and other variables.
In Seattle's suburban landscape, where considerations such as HOA regulations, neighbor concerns about property values, and strict city guidelines come into play, achieving the right solar solution becomes even more critical. We are well-versed in navigating these complexities, and we will craft a customized system design that aligns with both your budget and your location.
Solar Solutions for Seattle Businesses
Businesses throughout Seattle now have a golden opportunity to boost their bottom line through solar energy adoption. The state of Washington is dedicated to simplifying and making green initiatives cost-effective for business proprietors. When reaching out to us for a quote, please specify that you require solar installations for your business property rather than residential, ensuring precision in your estimate.
If you're eager to reap the financial advantages provided by the state while simultaneously trimming your monthly electricity expenses, don't hesitate. Contact us today to request a free quote.
Cutting-Edge EV Car Charging Solutions
As electric cars gain increasing popularity in Seattle, the demand for electric vehicle (EV) charging stations continues to surge. Plugging one of these vehicles into your household socket is not a practical option as this will constantly trip your circuit breakers.
Fortunately, we offer a solution: the installation of state-of-the-art EV charging stations right inside your garage. Moreover, we extend our services to gas stations and businesses looking to provide convenient EV recharging options for their valued customers.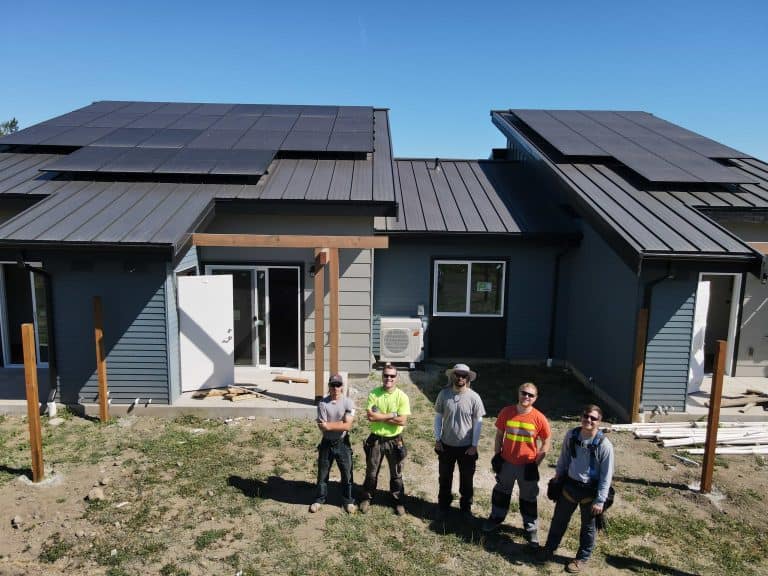 More Reasons to Choose MAD Energy NW
  – Care and Service
There is a difference between providing customer service and truly caring about the people you work for.
We believe in our mission of making green energy available to everyone. Because of this, we are prepared to work with what you have.
Do you have limited space? No problem, our team will create something that will fit perfectly.
Are you worried about the permitting process or interconnection agreements with your utility? Our team handles all permitting and agreements, and also knows the codes, regulations, and solar requirements that are enforced in Seattle and the surrounding areas. Even if you're worried about strict HOA policies, we can help you navigate your community's requirements and create a system that you're happy with, can afford, and won't cause you headaches in the future.
  – Specialized Residential Solar Setups
When a house can make its own solar energy, those panels can be wired into the city grid. If your house generates enough electricity, it'll flow back into the system and further lower your electric bills.
As the homeowner, you are always in full control of your system. If at any time during installation you notice something you're unhappy with please talk to one of our team members.
You can also request a power-saving system so you can use your solar energy to heat your home on cold winter nights.
  – High Quality, Durable Equipment
We only supply customers with quality equipment and materials.
By using the best brands in solar technology we can save you thousands of dollars that you would normally spend on repairing and maintaining low-quality equipment.
But this isn't just about the money. The more durable your equipment is, the safer it is. Sturdy wiring that can withstand the different seasons we have here in Seattle won't break, fray, or become fire hazards.
  – Learn How to Claim Your Incentives and Rebates
The state of Washington offers financial incentives to homeowners and businesses who decide to use renewable energy. These include no sales tax and full net metering. 
In addition, there is a 30% federal tax credit available to all homeowners and businesses who install solar energy.
We will help you file all the necessary paperwork to claim your financial incentives and rebates. Call us today to get more information on local solar financial incentives in Seattle.
  – Skilled Electricians, Designers, and Solar Experts
Once you give us a basic idea of the type of solar setup you want our solar experts will give you a list of necessary equipment and materials and an estimated cost for the finished project. 
Once this initial step is complete our designers will create a customized design to fit your building and property limitations. The goal is to create a system that is both efficient and visually appealing.
After you've approved the design one of our electricians and their team will schedule an in-person preconstruction meeting and then begin the installation process. 
  – Licensed, Bonded, and Insured Team
No one likes liabilities. If something goes wrong while your equipment is being installed we are responsible, not you.
Our insurance handles accidents, unplanned damage to your building, and much more.
If there are any specific areas of concern you have regarding what we are and aren't liable for, please talk with one of our team members.
When you reach out to us today, we'll give you a free quote to start saving on your electric bills and reduce your reliance on the grid.
Call our local office in Auburn Washington and get started today.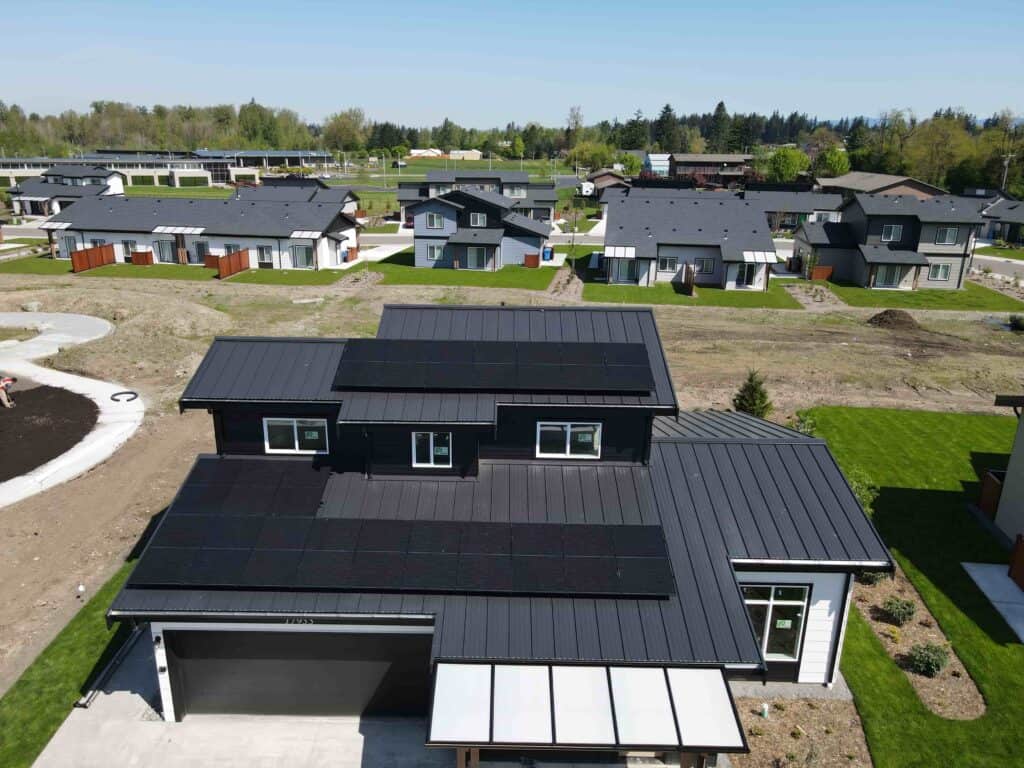 The Mad Energy Solar Warranty
At MAD Energy NW, we pride ourselves on delivering top-quality solar and electrical  services that you can trust.

All of our installers are licensed electricians, and every installation is managed by a dedicated project manager to ensure a smooth process and timely completion.
We only use the highest quality, most reliable products on the market to ensure the longevity and performance of your solar system. Our inverters and optimizers have a 12–25 year warranty, while our solar panels have a 25–30 year manufacturing warranty.

Additionally, our racking systems come with a 25-year warranty, and we offer a 10-year workmanship warranty on all aspects of your solar project.
We can provide long-term peace of mind warranties on every aspect of your solar project because we  install projects with precision, care and quality.