Trusted Solar Company in Tacoma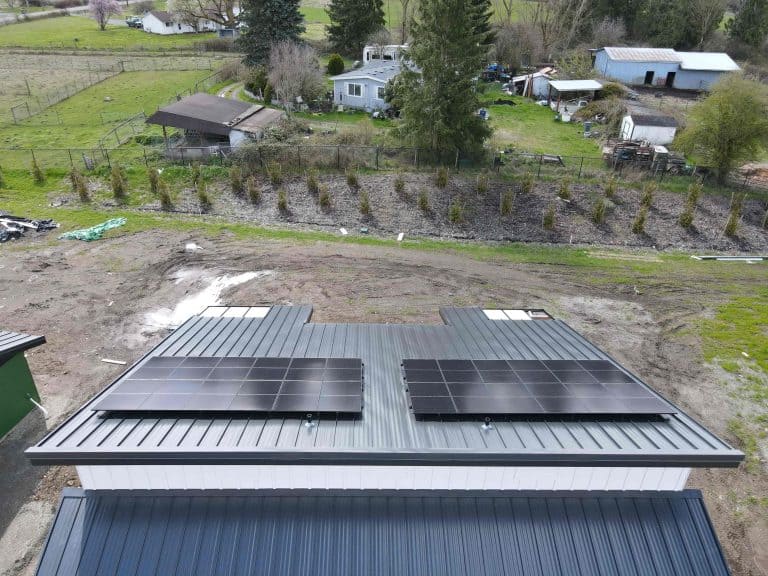 Trusted Solar Company in Tacoma
Harnessing the abundant solar energy available in the Pacific Northwest has never been easier. At MAD Energy NW, we are your premier solar company in Tacoma, dedicated to providing innovative and sustainable solar solutions for residential and commercial customers.  We specialize in providing innovative solar solutions to residential and commercial customers throughout the Puget Sound region. With a wide range of high-quality products, expert installation services, and a commitment to customer satisfaction, we are here to help you unlock the full potential of solar power for your home or business.
Elevate Your Energy Efficiency with Smart Solar Solutions
Experience the next generation of solar technology with our smart solar solutions. By integrating advanced monitoring systems and intelligent energy management, you can optimize your solar production and energy consumption like never before. Our team of knowledgeable professionals will guide you through the process of selecting and installing a smart solar system that empowers you to take control of your energy usage, reduce your reliance on the grid, and maximize your savings.
Residential Solar Solutions:
Imagine powering your home with the sun's energy and significantly reducing your reliance on the traditional power grid. Our residential solar solutions are designed to maximize energy production, optimize efficiency, and lower your monthly electricity bills. Whether you're looking for a grid-tied system or a hybrid setup with energy storage capabilities, our team of experts will custom design a solution tailored to meet your unique energy needs.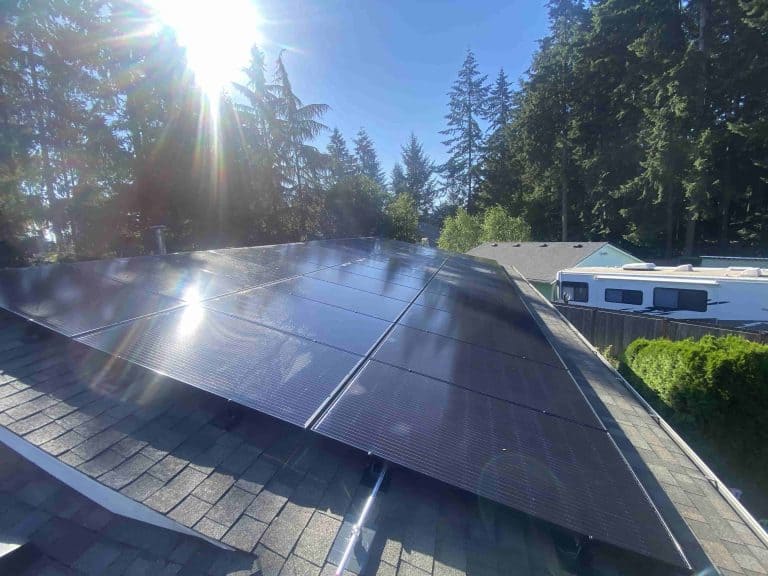 Commercial Solar Solutions:
Businesses in Tacoma have the opportunity to not only reduce their carbon footprint but also cut operating costs through our commercial solar solutions. Our experienced team will conduct a comprehensive energy assessment to identify energy-saving opportunities and design a solar system that seamlessly integrates with your commercial operations. From offices and retail spaces to manufacturing facilities and warehouses, we have the expertise to meet the unique energy demands of businesses of all sizes.
Smart Solar Energy Management:
Our commitment to innovation extends beyond the installation of solar panels. We offer smart solar energy management solutions that allow you to monitor and optimize your energy consumption in real-time. Through advanced monitoring systems and intuitive software, you can track your energy production, identify usage patterns, and make data-driven decisions to further enhance your energy efficiency.
- Customer Satisfaction is Our Priority
At MAD Energy NW, your satisfaction is our top priority. We are committed to delivering exceptional customer service from the moment you contact us until long after your solar system is installed. Our team of friendly and knowledgeable professionals is always available to answer your questions, address any concerns, and provide ongoing support and maintenance services. We take pride in building long-lasting relationships with our customers, and we strive to exceed your expectations at every step of your solar journey.
- Seamless Solar Integration for Residential Properties
Imagine powering your home with clean, renewable energy while substantially decreasing your electricity bills. MAD Energy NW specializes in designing and installing customized solar systems for residential properties in Tacoma. Our team of experts will assess your energy needs, taking into account factors such as your electricity consumption, roof orientation, and shading. With our top-quality solar panels and advanced technologies, we ensure that your residential solar system operates at its peak performance, maximizing energy production and savings for years to come.
- The Use of High-End Brands of Panels, Hardware, and Equipment
We understand the importance of using top-quality components for your solar system. That's why we partner with reputable brands that are known for their reliability and performance. From locally manufactured Silfab to REC, we offer a wide selection of high-end panels, hardware, and equipment to ensure the longevity and efficiency of your solar installation. With our commitment to quality, you can rest assured that your system will deliver optimal energy production for years to come.
- Streamlined Process and Hassle-Free Installation
We understand that switching to solar energy can seem overwhelming, but at MAD Energy NW, we strive to make the process as seamless and hassle-free as possible. Our dedicated team will guide you through every step from the initial consultation to the final installation. We take care of all the paperwork, permits, and utility interconnections, ensuring that you can focus on enjoying the benefits of clean and renewable energy. With our attention to detail and commitment to customer satisfaction, you can trust us to deliver a smooth and efficient solar installation experience. Our professionals will ensure that your solar system is installed flawlessly, optimizing its performance and longevity.
- Maximize Savings with Financial Incentives and Rebates
Investing in solar energy not only reduces your environmental impact but also provides significant financial benefits. As a knowledgeable solar company, MAD Energy NW stays up-to-date with the latest federal, state, and local incentives and rebates available for Tacoma residents and businesses. Our team will provide you with information on available rebates, tax credits, and financing companies, allowing you to make an informed decision about your solar investment.
- Skilled and Knowledgeable Team of Professionals
At MAD Energy NW, we take pride in our team of skilled and knowledgeable professionals who are dedicated to delivering the highest level of service. Our solar experts have extensive experience in the industry and stay up-to-date with the latest trends and advancements in solar technology. When you work with us, you can trust that our team will guide you through every step of the process, ensuring a smooth and successful solar installation.
- Fully Customized System to boost Your Return on Investment
Every property has unique energy needs, and we believe in providing customized solutions to maximize your return on investment. Our team of experts will carefully assess your energy consumption patterns, roof orientation, and shading to design a solar system that is tailored specifically to your requirements. By taking into account these factors, we ensure that your system operates at its maximum potential, allowing you to maximize your energy savings and reduce your reliance on traditional grid power.
- Use of the Latest Cutting-Edge Technology
As a leading solar installation company, we stay at the forefront of technological advancements in the industry. We integrate the latest cutting-edge technology into our solar systems to enhance their efficiency and performance. From advanced monitoring systems that provide real-time data on your energy production to smart energy management solutions that optimize your power consumption, we leverage technology to help you make the most of your solar investment.
- Licensed, Bonded, and Insured
Your peace of mind is our priority. MAD Energy NW is a licensed, bonded, and insured solar installation company, ensuring that you are protected throughout the entire process. Our team adheres to industry best practices and safety standards, providing you with the confidence that your solar installation will be completed with the highest level of professionalism and expertise.
- Highest Quality Workmanship
When you choose MAD Energy NW as your solar installation company, you can trust in the highest quality workmanship. Our team takes pride in delivering installations that are not only efficient and reliable but also aesthetically pleasing. We pay attention to every detail, ensuring that your solar system seamlessly integrates with your property and enhances its overall appearance.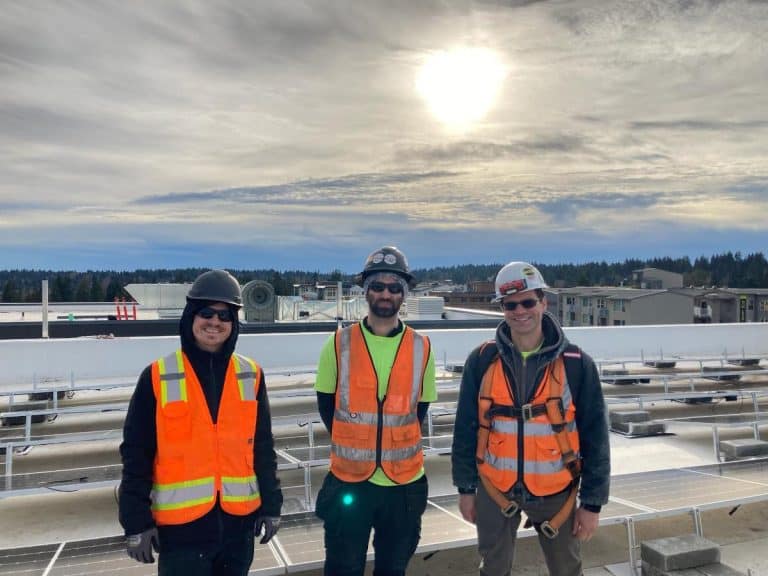 To ensure the optimal performance of your solar system, we offer monitoring services. Our advanced monitoring systems allow you to track your energy production in real-time, giving you valuable insights into your energy usage patterns. We are committed to maximizing the lifespan of your solar system and ensuring its long-term reliability.
Environmental Stewardship
At MAD Energy NW, we are deeply committed to environmental stewardship and the fight against climate change. By choosing solar power, you join us in making a positive impact on the environment. Solar energy reduces greenhouse gas emissions, air pollution, and reliance on non-renewable resources. By embracing solar power, you become an advocate for a cleaner and healthier Tacoma, contributing to a greener future for generations to come.
Experience the Power of Solar with MAD Energy NW
When you choose MAD Energy NW as your solar partner, you can be confident that you are investing in a sustainable future. Our commitment to exceptional quality, superior customer service, and advanced solar technologies sets us apart as the premier solar company in Tacoma. Join the growing number of environmentally conscious individuals and businesses who are reaping the benefits of solar power. Contact us today for a personalized consultation and let us help you embark on your solar journey.
The Mad Energy Solar Warranty
At MAD Energy NW, we pride ourselves on delivering top-quality solar and electrical  services that you can trust.

All of our installers are licensed electricians, and every installation is managed by a dedicated project manager to ensure a smooth process and timely completion.
We only use the highest quality, most reliable products on the market to ensure the longevity and performance of your solar system. Our inverters and optimizers have a 12–25 year warranty, while our solar panels have a 25–30 year manufacturing warranty.

Additionally, our racking systems come with a 25-year warranty, and we offer a 10-year workmanship warranty on all aspects of your solar project.
We can provide long-term peace of mind warranties on every aspect of your solar project because we  install projects with precision, care and quality.