Solar panels Washington State
Seattle - famous for grey skies and wet weather. But when it comes to solar energy options, the outlook is sunnier than you'd think!
Looking to harness the power of the sun in Washington State? Look no further than MAD Energy NW, your local expert in solar panel installation.
Despite the common perception of the Pacific Northwest's rainy climate, there are excellent incentives in Washington and ample sunlight to make it a smart decision to power homes and businesses with solar energy. Harness the power of solar energy with MAD Energy NW's solar panel installations and unlock a multitude of benefits. By going solar, you can capitalize on the available federal and state incentives, shrink your carbon footprint, and embrace an eco-friendly lifestyle. Experience the durability and reliability of our locally manufactured, top-of-the-line solar panels. Designed to withstand the Pacific Northwest's unique climate and weather patterns, our high-quality panels ensure your investment will stand the test of time. Choose MAD Energy NW for solar solutions built to last for years to come.
Unlock a multitude of benefits with solar power that extend beyond energy cost reduction and a more sustainable future. In Washington State, you can capitalize on incentives and tax credits provided by the solar program, which help offset the installation costs. Moreover, installing solar panels can boost the value of your property, making it an even smarter financial investment. By going solar, not only will you save on energy bills, but you will also actively contribute to Washington's ongoing efforts to combat climate change. Take a step towards a brighter, greener future while reaping the rewards of solar power.
We believe in providing exceptional service and quality products to our customers. Our team of experts will work with you to design a customized solar panel system that meets your unique energy needs and fits your budget. We will help guide you through the process and ensure that you get the most out of your investment.
Washington State's commitment to renewable energy, combined with MAD Energy NW's expertise and high-quality solar panel products, makes now the perfect time to make the switch to solar energy. Contact us today to learn more about how we can help you tap into Washington's solar energy potential and start enjoying the benefits of solar power.
Solar Panel Installation in Washington State
At MAD Energy NW, we understand that there is no "one size fits all" solution when it comes to solar panels. That's why we work closely with you in taking every step of the way to ensure your system is designed to fit your unique needs and wants. Our experienced electricians will help you design and implement a solar photovoltaic (PV) system with the perfect size, positioning, and aesthetic design for your home.
At MAD Energy NW, our comprehensive services include an initial consultation encompassing the design and proposal phase. Our team takes special care to create a solar panel layout that not only maximizes energy generation but also enhances the visual appeal of your property. We take care of every aspect, from the setup and installation of solar panels, inverters, and optional batteries, ensuring a seamless supply of clean electricity to your home or office. Count on our expertise as we guide you through government rebates, planning, installation, and ongoing support, including maintenance. Trust us to deliver a hassle-free experience from start to finish, empowering you to embrace the benefits of solar power with confidence.
But that's not all – all of our solar panel installations come with a 25-30 year solar panel production warranty, a 12-25 year inverter, and optimizer warranty, a 25-year racking warranty, and a 10-year workmanship warranty. This means you can have peace of mind knowing that your solar panel system is protected against any unexpected issues.
So why wait? Contact MAD Energy NW today to learn more about our solar panel installation services in Washington State. Our aim is to assist you in utilizing the potential of solar energy and reaping its advantages for years to come.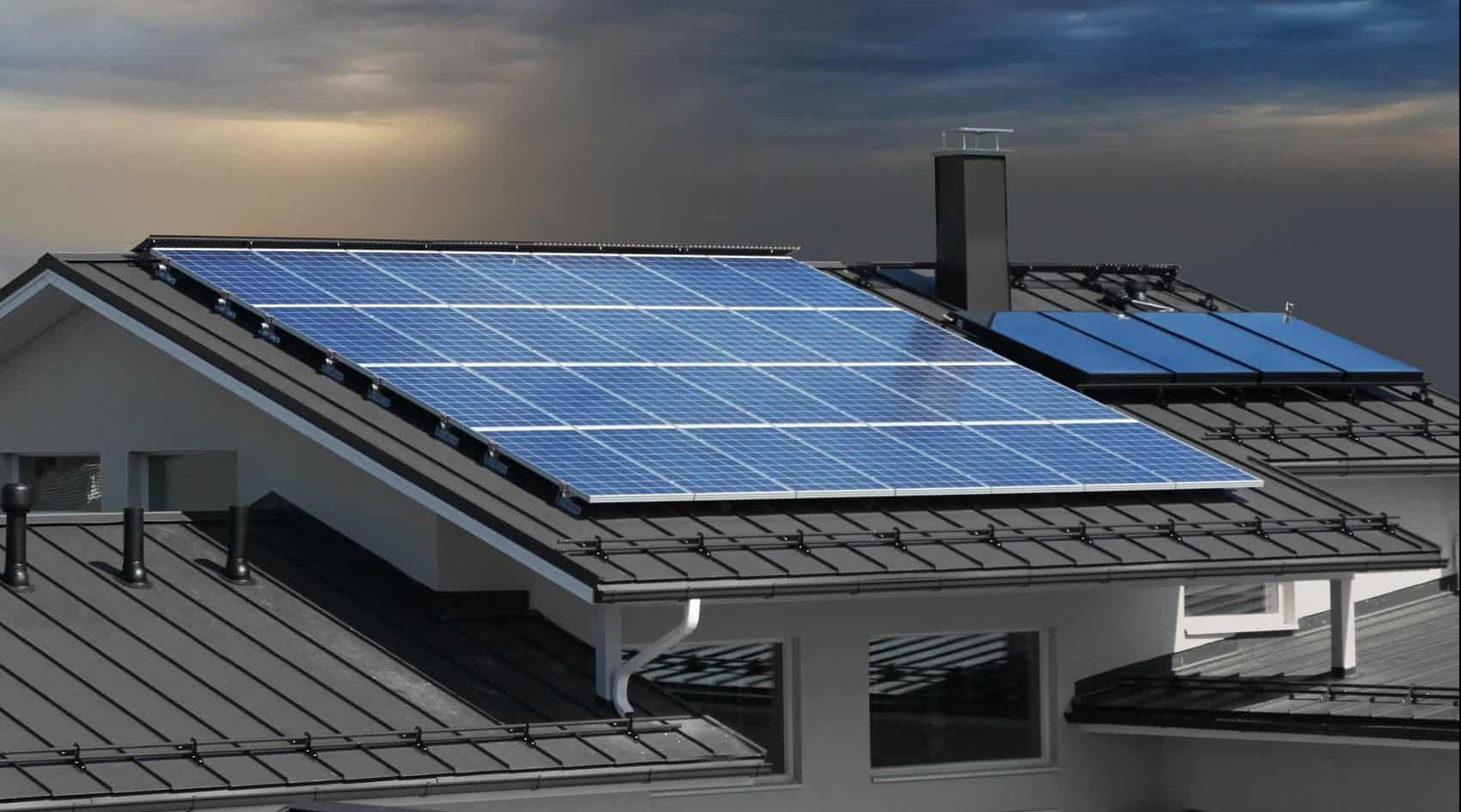 This is the most cost-effective application, which in turn provides the best return on your investment.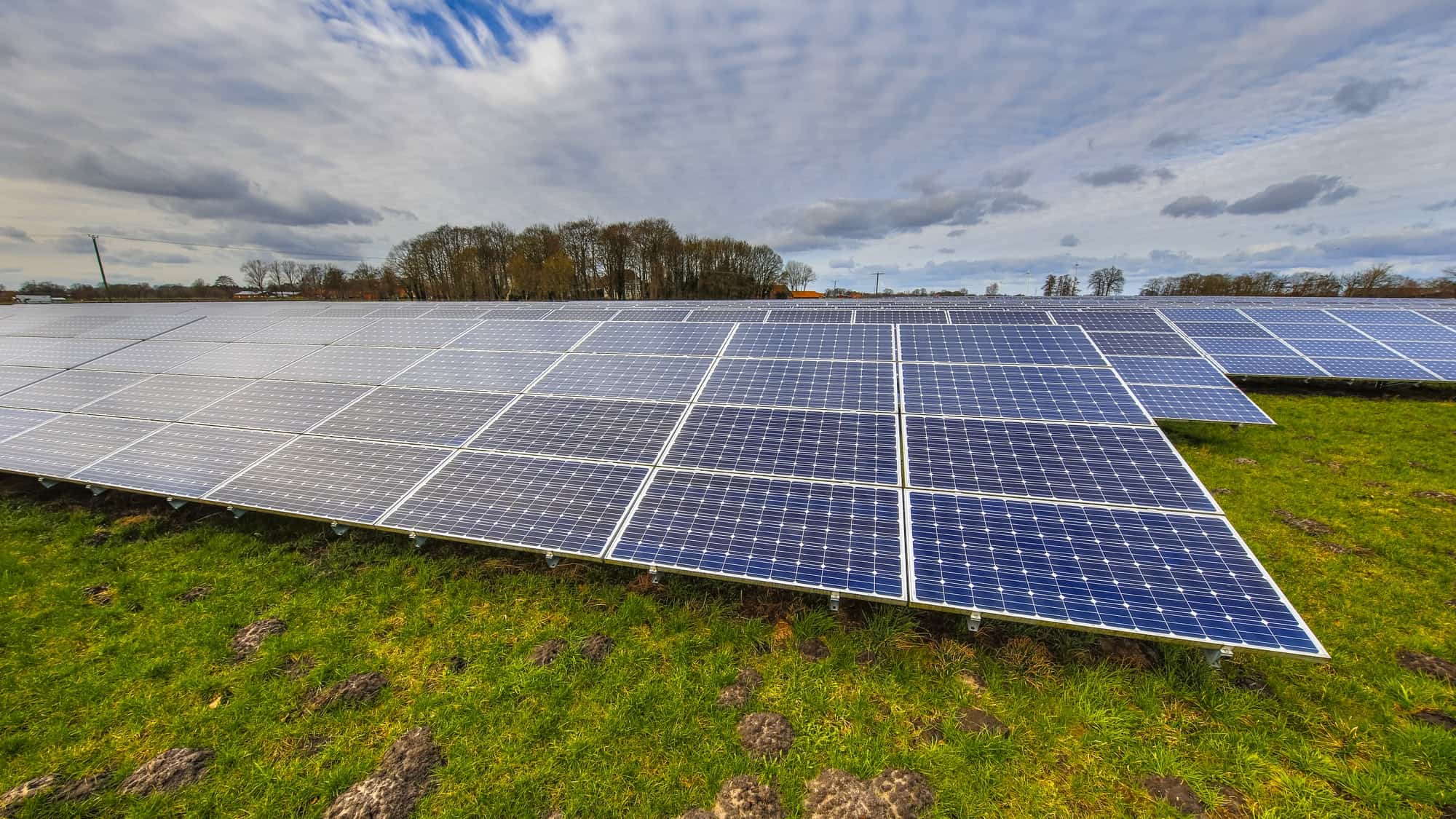 Ground mount systems are the best solution for large applications and utility scale generation plants.
We are the premier commercial, residential, and new construction solar company in Washington State.
Solar Panel Service & Troubleshooting in Washington State
Solar energy has become an increasingly popular alternative power source for homeowners in Washington State. With the state's abundant sunshine and a growing interest in renewable energy, more and more households are turning to solar panels to generate their electricity. However, as with any home power system, solar panels may occasionally need maintenance and service.
At MAD Energy NW, we understand the importance of keeping your solar panel system running efficiently. Our expert team of technicians has the expertise and knowledge necessary to troubleshoot any problems you may experience with your solar panels and batteries. From routine maintenance to complex repairs, we provide a full range of services to keep your solar panel system in top working order.
Most photovoltaic systems require very little maintenance over the course of their lifetime. Unlike HVAC units and cars, solar systems have no moving parts, making them incredibly simple to maintain. Sometimes, homeowners encounter problems with their solar panels that may be caused by severe weather conditions, defective equipment, or simply unfortunate circumstances. That's where we come in.
Our services include:
Solar panel inspection:

Our technicians can perform a comprehensive inspection of your solar panel system to identify any potential issues or areas that may require maintenance or repair.

Solar panel replacement:

If your solar panels are damaged beyond repair or have reached the end of their lifespan, we can replace them with new, high-efficiency panels that will maximize your energy savings.

Battery backup installation:

A battery backup system can provide peace of mind during power outages. We can install a battery backup system that seamlessly integrates with your existing solar panel system.

Inverter repair and replacement:

The inverter is a critical component of your solar panel system, converting the DC power generated by your solar panels into usable AC power for your home. We can repair or replace your inverter if it is not functioning correctly.

Solar panel monitoring:

Monitoring your solar panel system can help you track your energy production, detect any issues or errors, and optimize your energy savings. We offer solar panel monitoring services to help you get the most out of your solar panel system.

Solar panel upgrade:

If your solar panel system is not meeting your energy needs, we can help you upgrade to a larger system that will generate more power and provide greater energy savings.
Contact us today to learn more about our solar panel services and how we can help you save money and energy.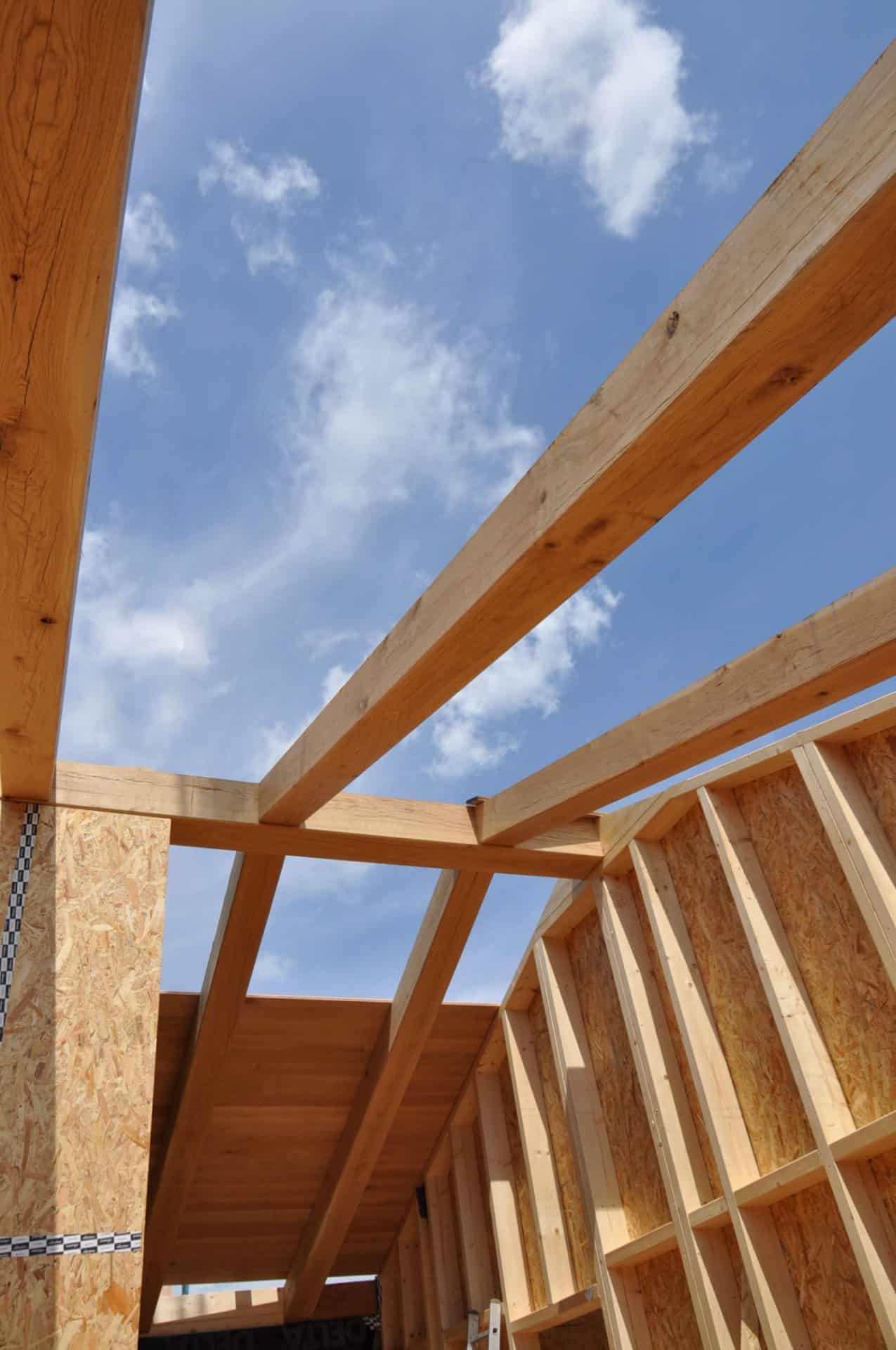 Washington State has long been at the forefront of the solar energy movement. The state's commitment to clean energy has led to the development of innovative solar programs designed to make it easier and more affordable for homeowners to install solar panels on their homes. The state's solar programs offer the best incentives and financing options to help homeowners offset the cost of installation and maximize their savings on energy bills. So, whether you live in Auburn, Seattle, or anywhere else in the state, going solar is a smart move.
At MAD Energy NW, we work closely with Washington State's solar programs to ensure that our customers have access to the latest information and resources. We can help you navigate the state's solar programs and guide you through the installation process from start to finish.
Here are some of the top incentives that make solar panels Washington State an excellent choice for homeowners.
Washington State offers a sales tax exemption for solar installations. This means that customers are able to gain all the benefits of installing and owning their own solar array, without paying any sales tax on the purchase and installation costs for systems that qualify. This exemption is valid for solar systems that produce electricity up to 100 kilowatts AC and will remain in effect until December 2029. This incentive can help you save even more money on your solar panel system.
The Federal Solar Tax Credit
Don't forget about federal solar incentives! With the Solar Investment Tax Credit for residential systems, you can reduce the cost of your PV solar energy system by 30 percent. The solar tax credit is limited to individuals who purchase their PV system through cash or a solar loan. Additionally, the credit is only useful if you have sufficient income to take advantage of it. With the state's tax exemption and the 30% federal tax credit, you're already saving 40% of the total system cost!
Net Metering in Washington State
When you install a solar panel system on your roof or ground in Washington, net metering allows you to send your extra solar electricity back to the grid and receive credits on your electric bill. This means that if your solar panels aren't producing enough electricity – like on cloudy days or at night – you can use your credits instead of having to pay for electricity from your utility. Net metering makes it easy to go solar and reduces your reliance on the grid.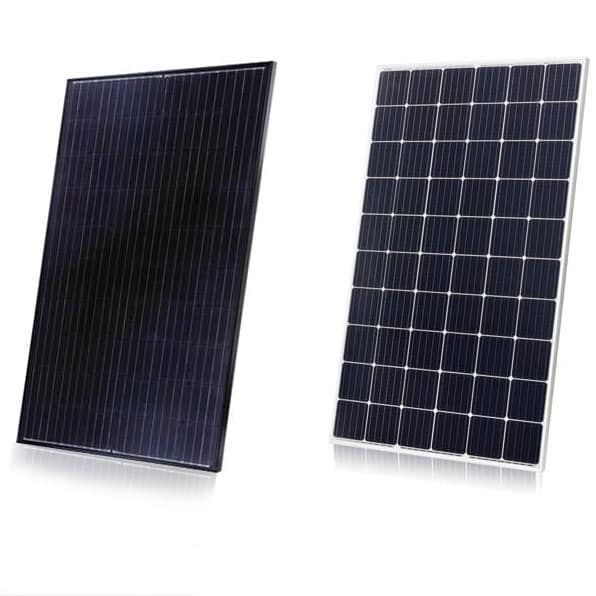 Solar panels, also known as modules within the industry, convert sunlight into electricity using the photovoltaic effect.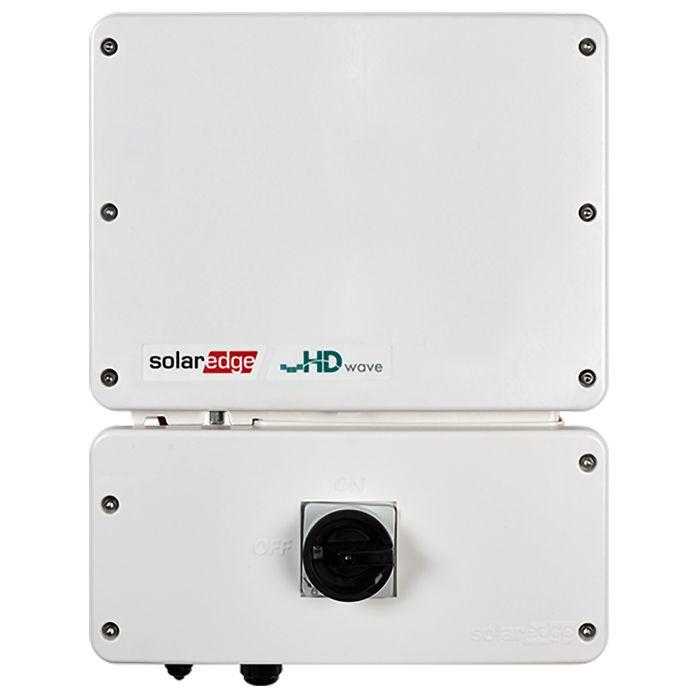 Solar Inverters convert the direct current power produced by the modules, into an alternating current to be used.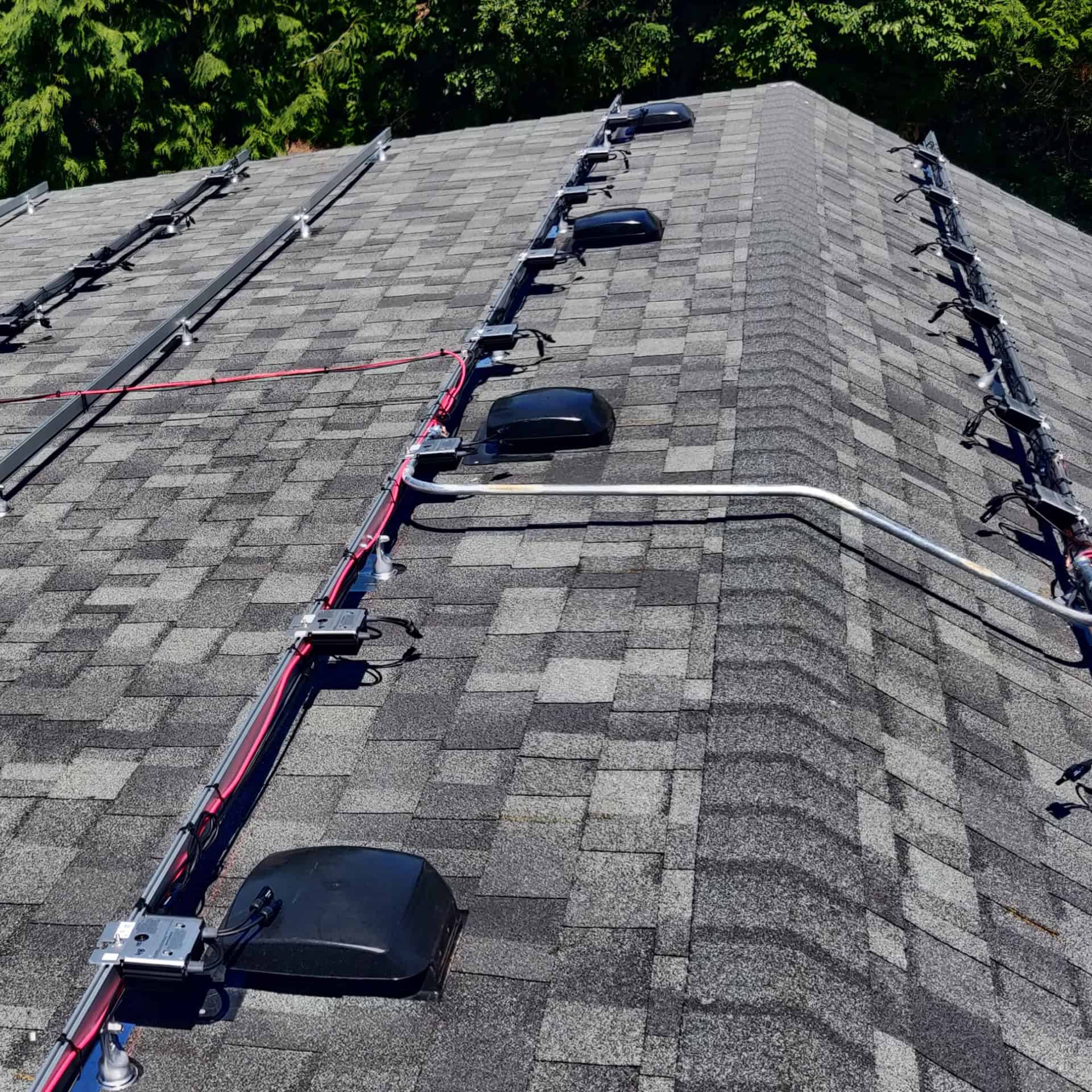 Solar racking is the mounting system that supports and secures the panels to the roof or ground structure.
The Mad Energy Solar Warranty
MAD Energy NW only uses the highest quality, most bankable products. All our solar projects are designed and stamped by a licensed electrical engineer, the same stringent level of design required for Educational Facilities and Hospitals. Your installation will be managed by a dedicated Project Manager and all our installers are licensed electricians. By taking no shortcuts and executing projects the right way, we can offer long term piece of mind warranties on all aspects of your solar project.