Solar Companies in University Place, WA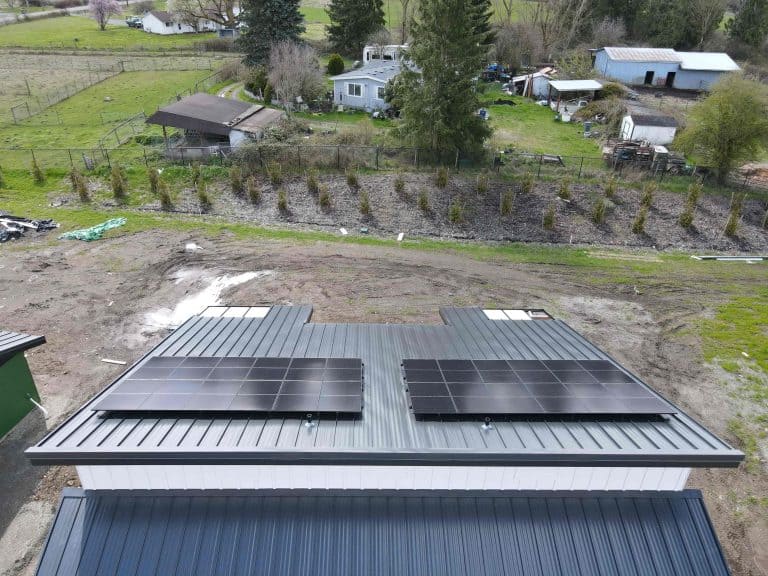 Solar Companies in University Place, WA
MAD Energy NW is a leading solar company dedicated to providing innovative renewable energy solutions to the community in the vibrant city of University Place. With a strong focus on sustainability and a commitment to customer satisfaction, MAD Energy NW offers a comprehensive range of services to meet the diverse energy needs of residential and commercial clients in University Place. Explore the exceptional services provided by MAD Energy NW and how they contribute to the growth of solar energy adoption in the area.
As a trusted solar company in University Place, MAD Energy NW specializes in solar panel installation. Our team of skilled professionals is experienced in designing and installing efficient solar systems tailored to the unique energy requirements of each client. We take into account factors such as roof orientation, shading, and available space to maximize the solar panel's performance and energy production. With our high-quality solar panels and expert installation, we help homeowners and businesses harness the power of the sun to generate clean and sustainable electricity.
MAD Energy NW understands the importance of reliable power supply, especially during unforeseen outages. That's why we offer generator solutions to provide backup power to homes and businesses in University Place. Our experts will assess your specific needs and recommend the most suitable generator system to ensure uninterrupted power supply during emergencies. With our high-quality generators and professional installation, you can have peace of mind knowing that your essential electrical devices will continue to operate even during power disruptions.
House Rewiring and Residential Wiring
In addition to solar panel installation, MAD Energy NW offers house rewiring and residential wiring services. Our licensed electricians are well-versed in the latest electrical codes and safety standards, ensuring that your home's electrical system is safe and efficient. Whether you need a complete rewiring for an older home or additional wiring for new installations, our team will handle the job with precision and professionalism. We prioritize the quality of our work and ensure that every connection and circuit meets the highest standards.
Advancements in battery technology have led to more affordable and efficient solutions for residential homes. Lithium-ion batteries, for example, offer high energy density, longer lifespan, and faster charging capabilities compared to traditional lead-acid batteries. This makes them a preferred choice for homeowners looking for reliable and durable backup power options.
MAD Energy NW is proud to serve the commercial sector in University Place with our expertise in electrical systems. Our team of commercial electricians is experienced in handling a wide range of electrical projects, from new commercial construction to renovations and expansions. We understand the unique electrical demands of commercial establishments and work closely with businesses to design and implement effective electrical solutions. Whether it's lighting installation, power distribution, or energy-efficient upgrades, our commercial electricians deliver exceptional results that meet the specific requirements of each client.
Positive impact of going Solar with Mad Energy NW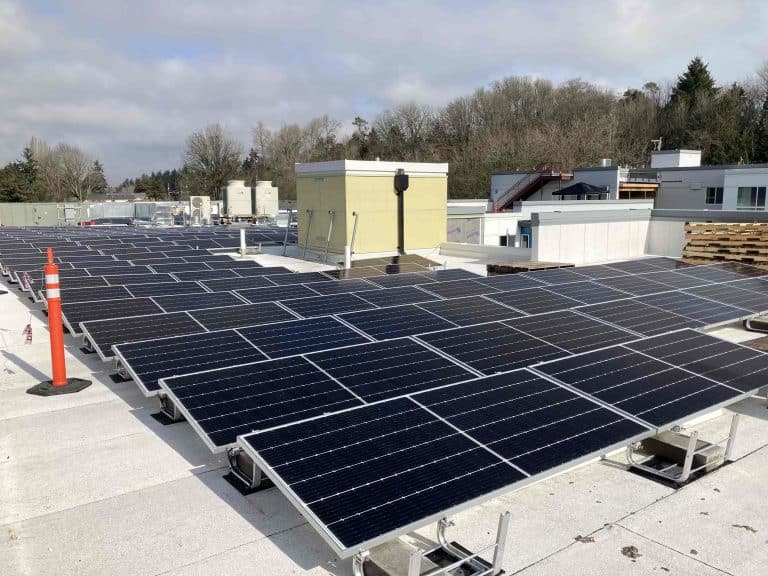 Empowering Sustainable Practices
At MAD Energy NW, we believe in the power of solar energy to drive sustainable practices in University Place, WA. By offering reliable and efficient solar panel installations, we enable individuals and businesses to reduce their dependence on traditional energy sources and transition to a cleaner and more sustainable future. Solar energy is abundant, renewable, and emission-free, making it a vital component of combating climate change and reducing the carbon footprint of University Place. By embracing solar energy solutions provided by MAD Energy NW, residents and businesses contribute to the collective effort of creating a greener and more sustainable environment.
Investing in solar energy from MAD Energy NW is not only beneficial for the environment but also for your property value in University Place. Solar installations have been shown to increase the value of residential and commercial properties. Prospective buyers are increasingly seeking properties with sustainable features and lower utility costs, making solar panels an attractive selling point. By choosing MAD Energy NW for your solar panel installation, you are making a smart investment that not only saves you money on energy bills but also enhances the value and marketability of your property.
As the premier solar company in University Place Washington, MAD Energy NW offers a comprehensive range of services that empower homeowners and businesses to embrace clean and sustainable energy solutions. From solar panel installation to house rewiring, residential wiring, generators, and commercial electricians, we are committed to delivering top-notch service and superior quality. With MAD Energy NW, you can trust that your solar and electrical needs will be handled by experienced professionals who prioritize customer satisfaction and environmental stewardship. Take the first step towards a greener future and contact MAD Energy NW today to explore the possibilities of solar energy for your University Place home or business.
The Mad Energy Solar Warranty
At MAD Energy NW, we pride ourselves on delivering top-quality solar and electrical  services that you can trust.

All of our installers are licensed electricians, and every installation is managed by a dedicated project manager to ensure a smooth process and timely completion.
We only use the highest quality, most reliable products on the market to ensure the longevity and performance of your solar system. Our inverters and optimizers have a 12–25 year warranty, while our solar panels have a 25–30 year manufacturing warranty.

Additionally, our racking systems come with a 25-year warranty, and we offer a 10-year workmanship warranty on all aspects of your solar project.
We can provide long-term peace of mind warranties on every aspect of your solar project because we  install projects with precision, care and quality.