Solar Company in Tacoma, WA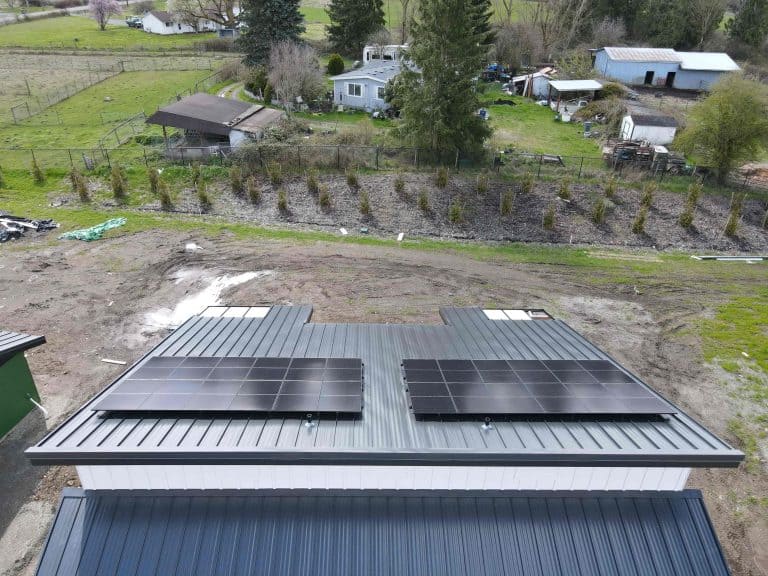 Tacoma, a city nestled in the heart of Washington, is embracing the renewable energy revolution, and MAD Energy NW is at the forefront of this movement as a leading solar company in the region. With a strong commitment to sustainability and a focus on providing comprehensive solar solutions, MAD Energy NW has become a trusted name in the Tacoma community. In this article, we will delve into what sets MAD Energy NW apart as the go-to solar company in Tacoma, highlighting their expertise, cutting-edge technology, and dedication to customer satisfaction.
Harnessing the Power of the Sun
At MAD Energy NW, we recognize the immense potential of solar energy as a clean, renewable power source. By harnessing the power of the sun through state-of-the-art solar panel installations, we are helping Tacoma residents and businesses reduce their carbon footprint and contribute to a greener future. Our team of skilled professionals specializes in designing and installing solar energy systems that seamlessly integrate with properties in Tacoma, maximizing energy generation and minimizing environmental impact.
Tailored Solar Solutions for Tacoma
One of the key aspects that sets MAD Energy NW apart is our ability to provide customized solar solutions for the unique needs of Tacoma residents. Whether you are a homeowner seeking to harness solar power for your residence or a business owner looking to reduce operational costs and embrace sustainability, our team works closely with you to understand your goals and develop a solar energy system that perfectly aligns with your requirements.
Residential Excellence: Powering Homes with Solar Energy
For homeowners in Tacoma, WA, MAD Energy NW offers top-of-the-line solar panel installations that not only generate clean energy but also provide long-term financial benefits. Our experts conduct a thorough assessment of your property, taking into account factors such as roof orientation, available space, and energy consumption patterns. With this information, we design and install solar systems that optimize energy production, lower utility bills, and increase the overall value of your home.
Commercial Empowerment: Sustainable Solutions for Businesses
MAD Energy NW is dedicated to empowering businesses in Tacoma to transition to sustainable energy practices. Our commercial solar solutions cater to the unique energy demands of various industries, including office buildings, retail spaces, and manufacturing facilities. By leveraging solar power, businesses can significantly reduce operating costs, enhance their environmental credentials, and demonstrate a commitment to sustainability.
Unparalleled Expertise and Technology
As a leading solar company in Tacoma, MAD Energy NW prides itself on its team of highly skilled professionals who possess deep industry knowledge and expertise. Our technicians are trained in the latest solar technologies, ensuring that each installation is executed with precision and efficiency. We utilize cutting-edge equipment and industry-leading solar panels to guarantee optimal performance and durability, providing our customers with peace of mind and long-term savings.
Customer-Centric Approach
MAD Energy NW places a strong emphasis on delivering an exceptional customer experience from the initial consultation to post-installation support. We believe in clear and open communication, ensuring that our customers are well-informed at every step of the solar journey. Our dedicated team is available to answer questions, provide guidance, and address any concerns, ensuring that each customer receives personalized attention and feels confident in their decision to go solar.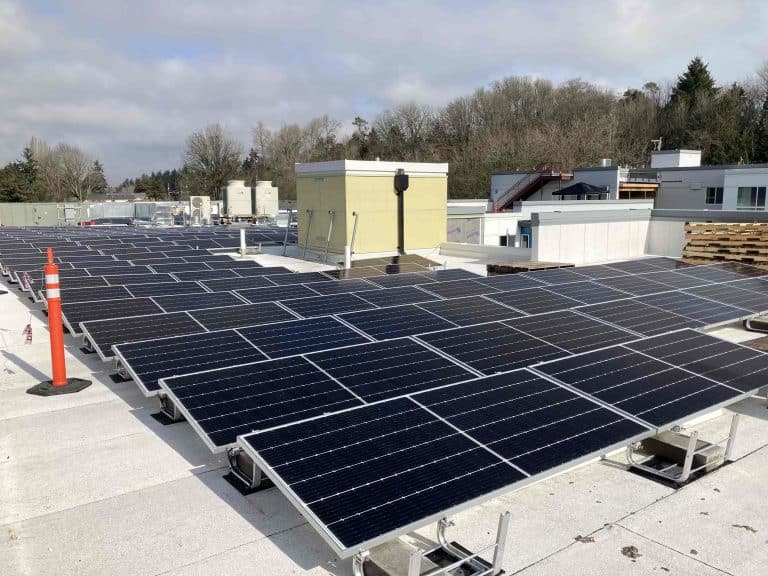 House Rewiring:
As trusted electricians, MAD Energy NW understands the importance of a safe and reliable electrical infrastructure in homes. They provide professional house rewiring services, replacing outdated or faulty wiring systems to ensure optimal performance and mitigate potential safety hazards.
Residential Wiring:
Whether you're building a new home or renovating an existing one, MAD Energy NW is equipped to handle all your residential wiring needs. Their skilled electricians employ advanced techniques to deliver efficient and code-compliant wiring solutions, ensuring reliable power distribution throughout your property.
Generator Installation:
Power outages can disrupt daily life and pose significant challenges for businesses. MAD Energy NW offers generator installation services to provide a reliable backup power source during emergencies. Their team evaluates the specific power requirements of your property and installs high-quality generators to keep your home or business running smoothly during unexpected outages.
Battery Backup:
One of the key advantages of battery backup solutions is their ability to provide seamless power transitions. When the main power supply fails, the batteries automatically take over, ensuring that essential appliances and systems continue to function without disruption. This is particularly crucial for homes that rely on medical equipment, refrigeration, or home security systems.
Commercial Electrical Services:
MAD Energy NW caters to the unique electrical needs of commercial properties in Tacoma. Their commercial electricians possess the expertise to handle complex projects, including wiring installations, electrical system upgrades, lighting design, and more. They prioritize efficiency, safety, and compliance with regulatory standards.
MAD Energy NW stands as a reputable and forward-thinking solar company in Tacoma, delivering customized solar solutions for residential and commercial customers alike. By choosing MAD Energy NW, Tacoma residents and businesses can take a significant step towards a sustainable future, reducing their environmental impact and enjoying long-term financial benefits. Contact MAD Energy NW today to discover how their expertise, cutting-edge technology, and customer-centric approach can transform your property into a clean and renewable energy powerhouse. Together, we can create a greener Tacoma and contribute to a brighter tomorrow.
The Mad Energy Solar Warranty
At MAD Energy NW, we pride ourselves on delivering top-quality solar and electrical  services that you can trust.

All of our installers are licensed electricians, and every installation is managed by a dedicated project manager to ensure a smooth process and timely completion.
We only use the highest quality, most reliable products on the market to ensure the longevity and performance of your solar system. Our inverters and optimizers have a 12–25 year warranty, while our solar panels have a 25–30 year manufacturing warranty.

Additionally, our racking systems come with a 25-year warranty, and we offer a 10-year workmanship warranty on all aspects of your solar project.
We can provide long-term peace of mind warranties on every aspect of your solar project because we  install projects with precision, care and quality.