Electrician Panel Upgrades Seattle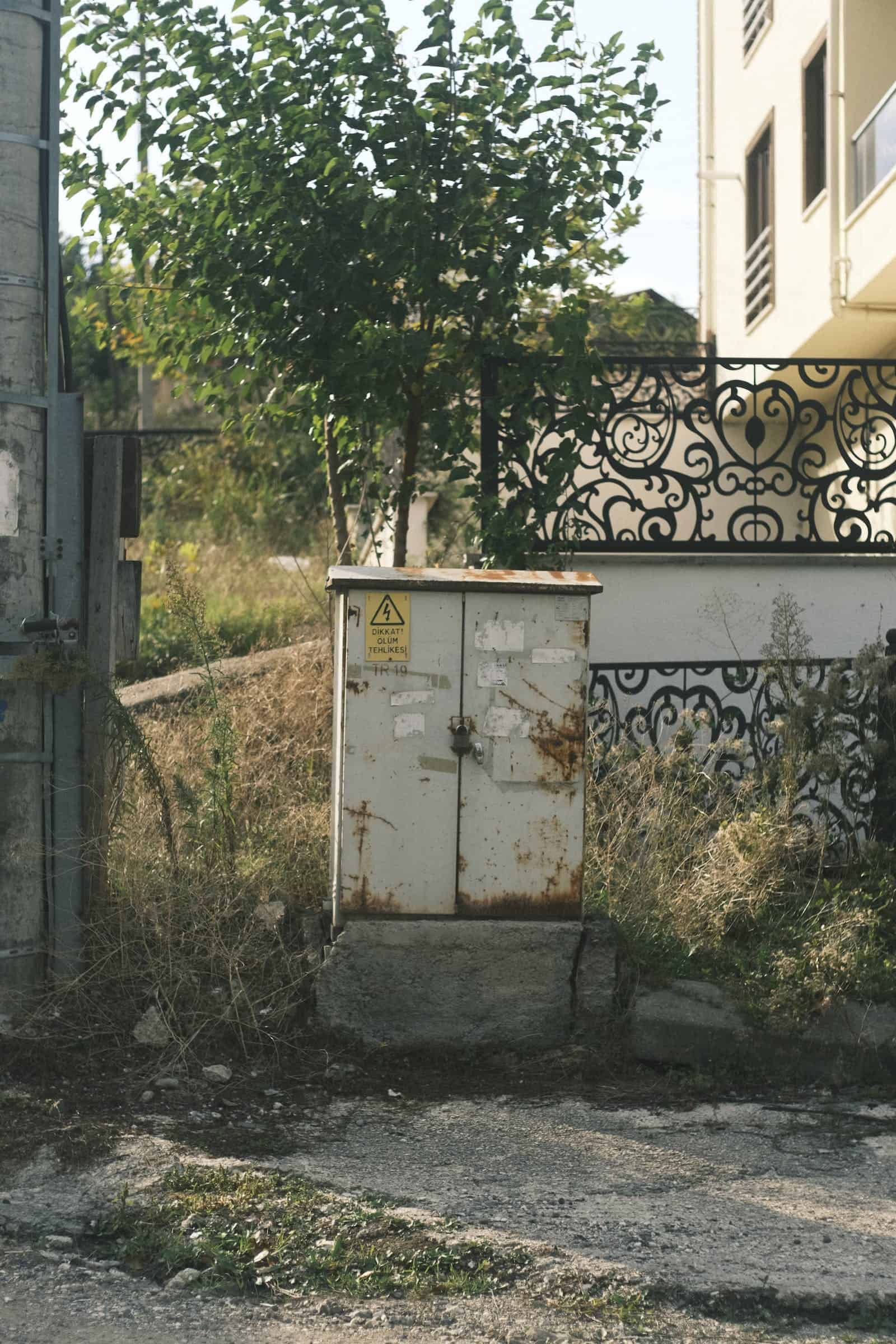 The electrical panel, which distributes electricity throughout your house, is an essential component of the infrastructure. In the event of a serious malfunction, you could be trapped without electricity for an extended period of time. As with any electrical component, your panel may begin to deteriorate over time, leading to potentially hazardous situations. 
To mitigate this risk, you can upgrade your electrical panel to modern day standards. This lowers the danger of a catastrophic failure, fire, property damage, and electric shock.
Here at MAD Energy NW, we offer reliable and professional electrical panel upgrades in the Seattle area to ensure that your electrical system is operating at its best. Whether you need a service panel upgrade or a complete panel installation, our team of licensed electricians has the expertise to get the job done quickly and efficiently.
A service upgrade may be necessary if your current electrical panel cannot support your electrical needs. Upgrading your panel can increase your home's electrical capacity, providing you with the ability to add more appliances, outlets, and lighting fixtures. Our team will assess your home's electrical needs and provide recommendations for upgrading your panel accordingly.
In some cases, a complete panel replacement may be necessary. Older panels can become a fire hazard due to outdated wiring and poor design. Our Seattle electrical panel replacement service will ensure that your new panel meets current safety standards and regulations, providing you with peace of mind.
We understand that upgrading an electrical panel can be a daunting and expensive task, which is why we offer a range of options that cater to different budgets and needs. Our electrical panel upgrade Seattle services include electrical panel replacement, electrical service panel upgrades and installation, service upgrades, and breaker box upgrades, among others.
Our team of electricians is always accessible to address any queries you may have regarding the electrical panel upgrading procedure because we take pleasure in our commitment to safety, quality, and customer satisfaction. With MAD Energy NW, you can rest assured that your electrical panel upgrade is in the hands of the most dependable and trustworthy professionals in Seattle.
If you're in need of electrical panel upgrades in Seattle, don't hesitate to contact MAD Energy NW. Our team is dedicated to providing reliable and professional services to ensure that your home's electrical system is operating at its best.

Mike put a couple of outlets in our deck ceiling for a heater and a string of patio lights. He explained everything he was doing in layman's terms, and suggested moving a light switch inside so our existing deck lights and patio light switch would be in the same spot. We would never have thought of it, but much more convenient! He was nothing but professional and pleasant throughout the process. Highly recommend him!

I've worked with Mike for many years and have always seen the quality of his craft be nothing short of pure excellence. He's a treasure trove of electrical knowledge and truly a skilled artisan, I would not hesitate to recommend him as not only an electrician but also a stand up, honest man.

These guys are so good! Hire them! They're very communicative, professional, old-school polite in office and in home. There was no question when they'd show + cleaned up after themselves. Was a job well done on 2 ceiling fans, a floor outlet and a ceiling fixture.

Wow!!! From the time I called (talked to Hailey) to having the owner/electrician come fix some can lights I received excellent service. THANK You!!

Mike is the best electrician I've had worked with. He explained the process, cost and time accurately. Most importantly respectful and trustworthy. A+ class experience. I would recommend for anyone that needs a dependable and trustworthy contractor for any job size. Thank you again for your wonderful work!

Mike, Dixon and Frank we're very easy to work with. Communication was always top notch. Project started and finished on time. Plus the passion for their work really comes through.

The owner and Master Electrician of MAD Energy NW, Mike Dalton, is now our go to guy for all things electrical and also for general contracting. He came to our newly purchased but dated home and helped us design a lighting set up that worked well for us and updated our 1970's condo electrical to current standards. His work is beautiful and he is both professional and efficient. He was willing to work with me to get every part of the job right the first time and walked me through each step of the process, answering any questions I had along the way. I wish every contractor out there was like Mike; his attention to detail sets him apart. I am so glad we hired him and we will both used him again in the future and recommend him to all our friends! Give yourself an easy remodel, call him.

I had a bad experience with an electrical contractor so I reached out to Mad Energy NW to fix all the errors from the other guy. Mad Energy NW is so professional, they quickly identified the errors and remedied them. I was very frustrated with the other guys and just needed the job done with the minimum of stress possible. They charged less then the first guy, was easier to work with and the work was so professional when he was done. Organized conduit and properly labeled panels and switches. 1000% better. Don't make the mistake I did, just hire these guys first.

They're very communicative, professional, old-school polite in office and in home. There was no question when they'd show + cleaned up after themselves. Was a job well done on 2 ceiling fans, a floor outlet and a ceiling fixture.

I bought a home with a number of electrical issues and Mike was able to quickly solve each issue so I could move into a safe home. Mike was easy to work with, I was impressed with his wide electrical knowledge, and I will call him the next time I have any electrical needs. Thank you MAD Energy NW!

I thought most contractors were like Mad Energy Northwest but that's not the case. I recently had a different contractor work on my house from tree damage I had no idea when they were coming and still don't know when they're going to come back and finish the work and messy. It's great to know when your contractor is coming, what work is being done and a clean workspace which is what is what I received from Mad Energy NW.

Our kitchen lights and bathroom outlets just randomly stopped working after being in our house for a year. I reached out to MAD Energy NW after seeing a Facebook post about them. Hailey responded within hours to see when we could have Mike come out and gave us a quote for what to expect. They were able to come out within one business day. Mike was on time and really friendly. He was great with the dog, explained everything he was doing, and upgraded our stuff where he could. He was so understanding and careful with our belongings and kept everything clean. I would recommend Mike to anyone who needs electric work and wants to support an amazing local business!

I was referred to MAD Energy NW through a colleague of mine who hired Mike (the owner) to do some electrical work on an investment property of his. After looking up and verifying his license with the county to be active and free from violation I gave him a call to pick his brain and get a second opinion estimate. Mike was able to quickly and concisely explain the work to be completed in such a way so that anyone could easily understand it's complexity. He offered two options that would bring the electrical up to code giving me the choice of how to proceed and I really appreciate that. I didnt feel like I was being sold. He showed up early and stayed until all my questions were answered leaving me with peace of mind. Very glad to have finally found an electrician I can trust. Mike is a Master Electrician and a perfectionist in his trade, he was also polite and courteous. It has been my experience in dealing with home remodels with all types of tradesmen and general contractors that there is an overwhelming level of arrogance and bravado that one has to navigate through. You won't experience that when you choose to do business with the professionals at MAD Energy NW. Thank you Mike for all your help! You've definitely earned my business!

Mike did such an amazing job upgrading my electrical panel that we had him come back to install can lighting and remove some old wiring in the attic. He also has a great work ethic and attitude.

Highly recommend MAD Energy. Mike did great work and explained everything in a way I could understand. We will definitely be using him again. Thank you for your great work!

I would recommend Mike as an electrician to my friends, because I know the quality of work he does, he treats his installations as it would be his personal home projects. No need to say more!

Mike put a couple of outlets in our deck ceiling for a heater and a string of patio lights. He explained everything he was doing in layman's terms, and suggested moving a light switch inside so our existing deck lights and patio light switch would be in the same spot. We would never have thought of it, but much more convenient! He was nothing but professional and pleasant throughout the process. Highly recommend him!
Electrical panel Technical Support
We are your technical specialists to help you find your electrical panel and power solutions despite the numerous complex standards you must browse and comprehend. This could be to determine if an electrical panel is compliant, or what can be done to improve safety.
Over the past few decades, modern consumer electricity usage has grown exponentially. This frequently necessitates the installation of a new or larger power supply to your electrical panels. 
Want to learn more? Contact our knowledgeable staff to schedule a free consultation.
Why Seattleites choose MAD Energy NW?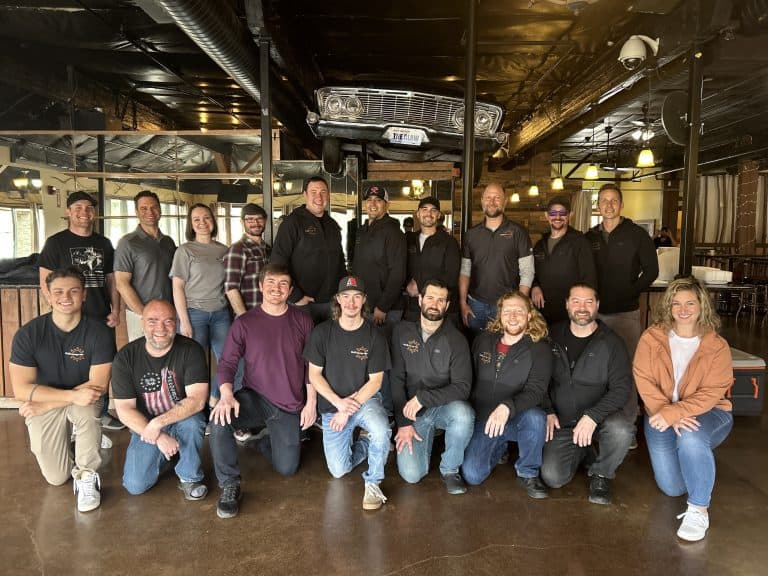 One stop. One shop. A power update or electrical panel involves a great deal of complexity, all of which our staff takes care of for you. Using outside contractors for civil work, setting up a lift or fire team for shutdowns, or coordinating with meter providers to modernize electrical meters are a few project-related activities. Don't forget to notify neighbors or tenants if there will be a power loss and confirm that the utility has scheduled a power outage for the upgrade. The list continues. From our experience, we know that when we manage the procedure, we control the result. 
Efficient communication and planning
Nothing is more frustrating than a poor experience with such a crucial task. Due to our wealth of experience, our planning and communication is on point. Electrical panel improvements can be challenging; therefore, we try to be open and communicative with our clients at every stage of the procedure. You will be thoroughly informed about the panel or power installation schedule and receive professional assistance and communication at each stage. You will know everything you need to know about the installation, including power shut off periods and access prerequisites. Through our years of experience, our process is tried, tested and refined. 
At MAD Energy NW, we are committed to providing our customers with an exceptional experience when it comes to electrical panel upgrades in Seattle. We understand that upgrading your electrical panel can be a significant investment, and we strive to make the process as smooth and stress-free as possible.
Our team of licensed and experienced electricians has the expertise and experience needed to provide high-quality electrical panel upgrades. We stay up-to-date with the latest industry trends and technologies to ensure that we can provide the best service possible to our customers.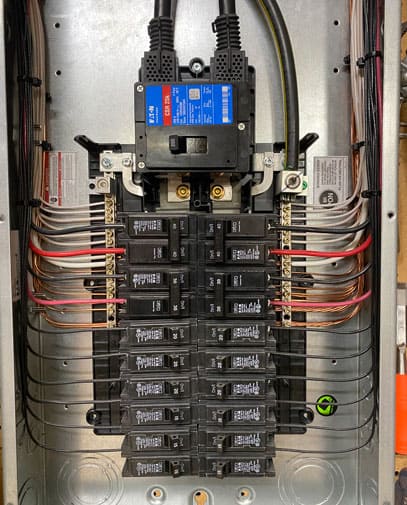 Reasons for Upgrading Your Electrical Panel
The electrical panel needs to be upgraded for a number of reasons. Among the more widespread explanations are: 
The panel is outdated, which increases the likelihood of problems occurring over time.

Adding loads like a hot tub, pool, or electric vehicle.

Circuit breakers trip more frequently, indicating that the panel is struggling to handle the electrical demands of the building.

The fuse box is outdated, with ceramic fuses that are no longer efficient.

Lights flicker randomly around the building, indicating that the electrical panel may not be functioning correctly.

Fuses blow more frequently when too many appliances are being used.

Appliances short circuit often

, which is a sign that the electrical panel is overloaded.

Buzzing or strange noises come from the panel, indicating that there may be a problem.

Cables within the panel become overheated, which can cause them to overload.

New power outlets need to be installed, which requires a service panel upgrade.

More appliances with larger electrical demands need or want to be installed in the home.
Along with these reasons, as electrical demands and appliances have developed, older electrical panels cannot handle today's needs. Overworking an older panel can lead to electrocution, electrical fires, and other negative issues. 
These problems can be avoided by upgrading to a modern, safer electrical panel, such as a Seattle

electrical panel upgrade

, which will safeguard people, the building, and the appliances.

To guarantee that your electrical panel box can meet your home's electricity needs, service upgrades and electrical panel replacements are essential.

Upgrading your breaker box is a necessary step in maintaining the electrical safety of your home.